What's New 10
Welcome to the What's New section, every new addition to the website will be listed here. If you are purchasing three or more items please contact us for discounted delivery charges. Please be sure to check What's New on a regular basis as new items are added daily.
What's new 10 starts from 2nd March 2015 for previous new listings see this link What's new 9
2015 is the 75th Anniversary of of the Battle of Britain
10 July – 31 October 1940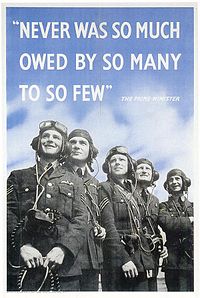 Battle of Britain Poster
"Never in the field of human conflict was so much owed by so many to so few"
Updated 9th March
Imperial Japanese Army Air Service Oil Pressure Gauge (instruments page12 Pressure gauges 38)
Hurricane Part 62 (pg2 air)
Hurricane Part 63 (pg2 air)
Hurricane Part 64 (pg2 air)
Hurricane Part 65 (pg2 air)
Hurricane Part 66 (pg2 air)
Hurricane Part 67 (pg2 air)
Hurricane Part 68 (pg2 air)
Curtiss P-36 Airframe (pg2 air)
Vickers Varsity Airframe Part 1 (pg3 air)
Vickers Varsity Airframe Part 2 (pg3 air)
Vickers Varsity Airframe Part 3 (pg3 air)
Vickers Varsity Airframe Part 4 (pg3 air)
Vickers Varsity Airframe Part 5 (pg3 air)
Hawker Hurricane Part (pg2 air)
Student Notes for Frazer Nash Turret (pg1 manuals)
Student Notes for .303 Browning (pg1 manuals)
Student Notes for Bolton and Paul Power Operated Turrets(pg1 manuals)
Student Notes for Free Gun Air Firing (pg1 manuals)
Student Notes for Tactics (pg1 manuals)
Student Notes for Pyrotechnics (pg1 manuals)
WW2 RAF Aircrew Anti Glare Glasses (pg1Pilot Equipment)
Vickers Varsity Airframe Part 6 (pg3 air)
Avro Lincoln Turret cupola (pg3 arm)
.303 30 calibre cleaning Kit and spares (pg1 Arm)
P-47 Thunderbolt Instrument Panel (pg21 Instruments)
Bendix Climb and descend indicator (Instruments pg 5 Climb and descend 13)
Bendix A-11 Turn and Slip (Instruments page 15 Turn and slip 15 )
GM Directional Indicator (Instruments pg 7 directional indicators and Art Horizon 12)
Updated 18th March
Mk IID Gyro Gunsight (pg1 Gun)
Handley Page Hastings Control Yoke (pg1 cont)
Dummy Terminal Block ( Nos 29 Electrical Misc pg 1)
USAAF Airpath Compass (Pg 5 Compasses and Clocks 51)
Original Gnome Mono Instruction Book No.2 (pg1 books)
Limited Edition RAF Manston TB752 Spitfire Signed Print (pg1 misc)
Signed Photograph of 65 Squadron Spitfires (pg1 misc)
Hurricane Control Column Part 1 (pg5 cont)
Hurricane Control Column Part 2 (pg5 cont)
Hurricane Control Column Part 3 (pg5 cont)
Hurricane Control Column Part 4 (pg5 cont)
Hurricane Control Column Part 5 (pg5 cont)
Hurricane Control Column Part 6 (pg5 cont)
Hurricane Control Column Part 7 (pg5 cont)
Hawker Throttle Part (pg5 cont)
Mk.1A Parachute Harness Quick Release (pg3 pilot)
GGS Mk.IID Control Box (pg2 Gun)
Updated 19th March
Hawker Hurricane Tail Wheel (pg1 U/C)
Rheostat Type H (Electrical switches (nos 70 page 2 ele)
Lancaster Oxygen Regulator (pg11 Oxygen gauges 38)
Type 356 Radio Connector ( nos 2 page 42 ele connectors )
Radio Relay Unit (pg4 Rad)
Complete B17 "Flying Fortress" Instrument Panel (pg 21 ins)
Updated 1st May
RAF Pilots Sutton Harness (pg3 pilot)
Spitfire Tail Leg (pg1 UC)
BF109G Tail Wheel Tire (pg1 UC)
Mk.V Spitfire Exhaust Stack (pg 2 pwr)
B17 Undercarriage Leg (pg1 UC)
Bristol Hercules Wellington Propeller Hub and Blades (pg1 prop)
DeHavilland Mosquito Glycol Tank (pg 2 pwr)
B17 Flying Fortress Astrodome Ring (pg 1 canopy)
MK XX Merlin Sump (pg1 Pwr)
Reproduction Hurricane Escape Door (pg1 air)
Rolls Royce Merlin Generator Housing (pg2 pwr)
Rolls Royce Merlin Automatic Boost Control (pg2 pwr)
Rolls Royce Merlin Coolant Channel (pg2 pwr)
Merlin V Drive (pg2 Pwr)
DH Australia Constant Speed Control Unit (pg5 cont)
Merlin Piston Liner (pg1 pwr)
MK XX Merlin Piston 1 (pg1 Pwr)
Merlin Crankcase Hold Down Nuts (pg2 Pwr)
Avro Lancaster throttle quadrant (pg1 cont)
De Havilland Mosquito NT528 Jack Point Cover(pg3 air)
Updated 16th June
Air Ministry Cartridge Box (pg 1 Misc)
Landing Craft Ships Wheel(pg 1 Misc)
WW2 USAAF Fuel Nozzle (pg 1 Misc)
Harvard/ T-6 Texan Hydraulic Hand Pump (pg 1 Pilot)
Hawker Typhoon Throttle box 2 (pg1 cont)
North American P-51 Mustang Rudder Pedal (pg5 cont)
MiG15 Throttle Lever (pg5 cont)
De Havilland Propeller Mk II Spitfire P8208 303 Squadron (pg1 prop)
STEN 9mm Blank Firer (pg1 SAS)
Bruni 96 Automatic Colt Pistol Blank Firer (pg1 SAS)
British WW1 60pdr Shell 1906 (pg1 SAS)
B17 Fuel selector 2 (Instruments pg 8 Fuel gauges 63)
Early De Havilland Propeller Plate (pg1 Misc)
1943 Mk.2 Deactivated Canadian Bren Gun (pg1 Arm)
USAAF B17 Heated Clothing Rheostat (pg2 Pilot eq)
Type C Warning horn (pg2 misc)
Seat Harness recoil unit 2 (pg2 Pilot eq)
Flexible RPM drive 1(Pg 13 Instruments Rev Counter 3)
Hurricane P2765 Piston and Con Rod (pg1 Pwr)
Hurricane reproduction undercarriage indicator Face (Page16 Undercarriage indicators 4)
RR Merlin Induction Manifold (pg1 Power)
Luftwaffe Revi 16A Gunsight (pg1 Gun)
1940's Goldpfeil Men's Grooming Set (pg 1 Pilot)
108 Gallon Paper Drop Tank Filler Cap (pg 1 fuel)
Updated 16th September
Lancaster panel light (pg1 Light)
Rolls Royce Merlin Rocker Cover 2 (pg2 pwr)
Framed Barrage Balloon Material (pg 1 Misc)
KI- Gass 2 Spitfire (pg1 fuel)
1936 Humber "RAF" Staff Car (pg 1 Misc)
Hawker Hurricane Gunsight bulb holder (pg1 Light)
US 60mm Illumination Parachute Mortar (pg1 SAS)
German 37mm Flak 18 Shell with Clip (pg1 SAS)
German 40mm Shell (pg1 SAS)
German 40mm Shell 2 (pg1 SAS)
German 40mm Shell 3 (pg1 SAS)
German 40mm Shell 4 (pg1 SAS)
WW2 Baby's Gas Mask (pg1 SAS)
Focke-Wulf FW190 Seat Frame (pg1 Pilot)
250lb General Purpose Bomb Shell (page 4 relics 15)
Harvard Control Column (pg1 cont)
Early round Oil Temp Gauge (Page 14 temp gauges 2)
Radiator Temp Gauge 1943 (Page 14 temp gauges 11)
Radiator Temp Gauge 1943 2 (Page 14 temp gauges 12)
Canadian Mosquito Dunlop Gun Button (pg1 Arm)
Updated 30th September
RFC WWI Altimeter 2 (Ins pg3 Altimeter 5)
WW1 Officers Trench Periscope (Pg 1 SAS)
WW1 RFC Swagger Stick (Pg 1 SAS)
Peter Henley Mk.14A Coverall Aircrew (pg4 pilotequip)
Peter Henley Mk.14A Coverall Aircrew 2 (pg4 pilotequip)
Peter Henley Mk.1A Flying Helmet " Bone Dome" (pg4 pilotequip)
Peter Henley BAe Flight Suit (pg4 pilotequip)
Type 0.6 Compass (Pg 5 Compasses and Clocks 52)
Coarse and speed computer (pg3 pilot equip)
Dalton Dead Reckoning Computer (pg3 pilot)
Identification Light Morse Key 1 (pg 1 rad)
Mechanical Navigation Computer 2 (pg3 pilot)
Peter Henley Mk.3C Flying Helmet " Bone Dome" (pg4 pilotequip)
WW2 RAF Mk.VIII Flying Goggles (pg1Pilot Equipment)
Mk.3C Flying Helmet Replacement Visors (pg4 pilotequip)
Blue Type G Cloth Flying Helmet with Oxygen Mask (pg4 pilotequip)
RAF Chart board Type B Mk.2 (pg3 Pilot)
Type 25 Microphone With Plug (pg2 pilot)
Elementary Aeronautics (pg2 books)
Aeroplanes & Engines (AirSense) (pg2 books)
A Textbook of Aeronautics (pg2 books)
The Aeroplane (pg2 books)
Henson and Stringfellow (Science Museum 1931) (pg2 books)
The Link Trainer (pg2 books)
Landing Legs, Wheels and Brakes (pg2 books)
The Care and Maintinance of Aircraft (pg2 books)
Aeroplane Design AESD (pg2 books)
Inspection of Aircraft after Overhaul (pg2 books)
Electricity in Aircraft (pg2 books)
The Aircraft Bench Fitter (pg2 books)
Aircraft Servicing Manual (pg2 books)
Elementary Principles of Aeroplane Design (pg2 books)
Lancaster trim tower (pg1 cont)
WW1 Oil Pressure Gauge (instruments page12 Pressure gauges 3)
Lancaster Bomb Hoist (pg3 arm)
Avro Anson Crew Ladder (pg2 Pilot eq)
Original Irvin Flying Jacket (pg1Pilot Equipment)
Lancaster Pilots seat (pg1 Pilot)
Suede Flying Boots 2 (pg1Pilot Equipment)
WW1 Instrument Test Ammeter (Instruments 18 Volt and Ammeter 16)
Wooden Ammeter (Instruments 18 Volt and Ammeter 17)
RAF Navigation Ruler (pg3 Pilot)
George VI Type S.A.2 Fire Extinguisher (pg2 misc)
DeHavilland Mosquito Door Handle (pg1 air)
BAe Marked Trintec Altimeter Clock (Pg 5 Compasses and Clocks 53)
D Type Flying Gloves (pg1Pilot Equipment)
WW2 British Army Webbing Map Case (pg2 misc)
British Airways 1970's Pilots Peaked Cap (pg1Pilot Equipment)
Updated 13th October
Framed Robert Taylor "D-Day" (pg1 misc)
Framed Robert Taylor "Memphis Belle" (pg1 misc)
John Player RAF Badges Cigarette Cards (pg1 misc)
Reproduction Spitfire U/C Selector Facia (pg1 cont)
Merlin Piston and Con Rod (pg1 Pwr)
Merlin Piston and Con Rod 2 (pg1 Pwr)
Instrument and Cell Tester (Instruments 18 Volt and Ammeter 18)
Airship Wreck (pg2 books)
Biggin on the Bump(pg2 books)
From Bleriot to Spitfire (pg2 books)
Fighter Command 1936-1968 (pg2 books)
Flying Legends (pg2 books)
History of the RAF (pg2 books)
Mosquito Wooden Wonder (pg2 books)
WWI Silkwork Memorial Picture (pg1 misc)
Study of a Seaplane Water Colour (pg1 misc)
Rolls Royce Course Notes for Merlin 620 (pg1 manuals)
Updated 21st October
Zeppelins Over England (pg2 books)
Zeppelin (pg2 books)
To Ride the Storm (pg2 books)
The Mighty Eighth in Colour (pg2 books)
The Flying Cathedral (pg2 books)
Shuttleworth (pg2 books)
Aircraft Stability & Control for Pilots and Engineers (pg2 books)
My Airship Flights (pg2 books)
The Colour Encyclopaedia of Interesting Aeroplanes (pg2 books)
Who Destroyed the Hindenburg (pg2 books)
First Flight (pg2 books)
Raymond Baxter's Farnborough Commentary (pg2 books)
Duxford Airfield of Dreams (pg2 books)
BattleBags (pg2 books)
Mosquito at War (pg2 books)
Mosquito (pg2 books)
Osprey Series - Mosquito (pg2 books)
Propeller Sense (pg2 books)
Engine Sense (pg2 books)
Supercharger Sense (pg2 books)
Hints on Flying Instructions (pg2 books)
Airline Pilots Uniform Jacket (pg4 Pilot Equipment)
Peter Henley BAe Flight Suit 2 (pg4 Pilot Equipment)
Mosquito 1 (pg2 books)
White Inner Flying Gloves (pg4 pilotequip)
Updated 15th December
Blue Type G Cloth Flying Helmet (pg4 pilotequip)
Green Cloth Flying Helmet (pg4 pilotequip)
P Type Oxygen Mask (pg4 pilotequip)
Original Pratt & Whitney R2800 Double Wasp Engine Plate (pg1 Power)
Mk I A Turn &Slip Dial Face (Instruments page 15 Turn and slip 4 )
KI- Gass Spitfire (pg1 fuel)
KI- Gass Spitfire 6 (pg1 fuel)
Fuel Pressure gauge long cap (instruments page12 Pressure gauges 16)
Spitfire Altimeter (Ins pg3 Altimeter 29)
Original Watts MK I Hurricane propeller (pg1 prop)
Rolls Royce Merlin Aero Engines Handbook (pg1 manuals)
Aeroplane Instruments (Part II) (pg2 books)
George VI Scramble Bell (pg1 misc)
Luftwaffe at War 1939-45 (pg2 books)
Fighters Over Russia (pg2 books)
Sky Battles (pg2 books)
Spitfire PR.XIX Tail wheel (pg1 U/C)
7 Point Multipoint changeover switch (Nos 71 Electrical switches page 2 ele)
Merlin XX Spark Plug (pg1 pwr)
Lancaster B.X "Top Shots" (pg2 books)
Osprey FW190 Modelling Manual (pg2 books)
Spitfire Haynes Manual (pg2 books)
Morse Key WT 8 Amp Mk II (pg4 Rad)
1938 Dated Luftwaffe M35 Map/Dispatch Case (pg1Pilot Equipment)
WW2 Military Stop Watch (Pg 5 Compasses and Clocks 52)
RAF 1940 Dated "EverReady" Torch (pg2 Pilot eq)
3 Unique 1940 Workshop Manuals (pg2 misc)
Fuel Pressure gauge long cap (instruments page12 Pressure gauges 39)