Our glass fibre replicas are produced from mould-tools that were taken from real aircraft, this ensures that all dimensions and detail are correct. The aircraft are made with an internal steel support system, the main wings, blade assembly and undercarriage are detachable for ease of transportation and the replicas are easily assembled on site by our trained personnel if required. All replicas are suitable for display using any one of the following three methods:

-Hanging We will fit certificated suspension eyes as requested. This method is very popular in museums, freeing up valuable floor space.

-Pole mount The design and installation of the pole is the customers responsibility, however we will work with the customer to incorporate the necessary fixing points into the replica.
-Free standing In this version the replicas come complete with glass fibre undercarriage legs and wheels, it is possible to move the replicas short distances on soft surfaces. Also it is possible for us to source and fit real wheels and legs at additional costs.

All replicas are complete with a quality paint finish to customerís own choice of scheme and markings but the VI replica is also fully sign-written. If the replicas are to be displayed outdoors, we will fit the appropriate restraining eyes, but the customer will be responsible for the construction of anchorage points. The weights of the replica aircraft are approximately 850kgs. With the VI weighing 300kg.
As we only build to order it is recommended that you contact us early with your requirements to be included in our schedule. SpitfireSpares.com can also offer up grades to these static aircraft in the form of full detail cockpits.
Over recent years we have developed one of these static aircraft with a complete cockpit and Merlin/Meteor V12 . You may have seen this aircraft in the film Film Pear Harbour serial nos RF-M.
See Spitfire Spares Mk IX Spitfire replica here
A replica at Trenton Canada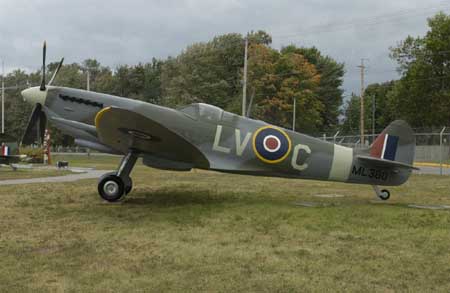 The SpitfireSpares.com replica on the set of Pearl Harbour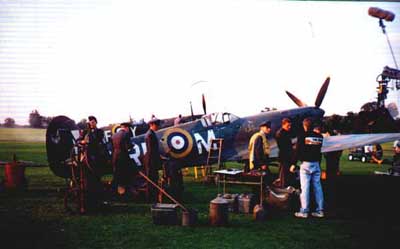 A replica under construction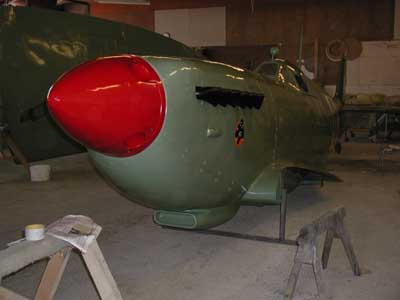 A replica hanging in the Royal Army Museum (Brussels)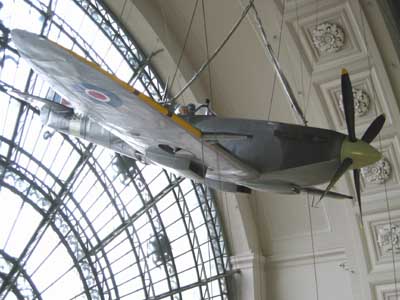 Mk 1 or Mk 11 supplied to the Battle of Britain Flight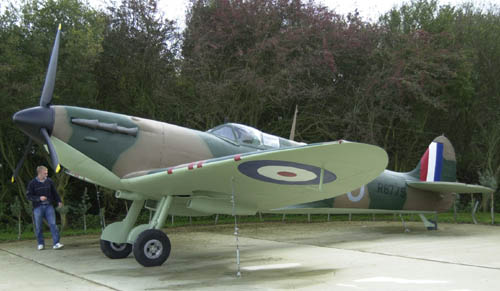 Spitfire under construction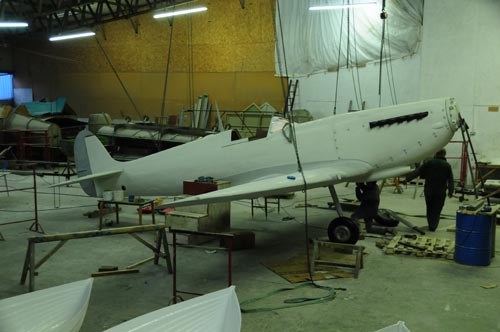 P.O.A click to enquire