The Peter Henley Collection
The Following is From the Collection of the Late Wing Commander Peter Henley
Peter Henley Joined the RAF and served for 20 years accumulating 9000 hours on 82 different types of aircraft, finishing up as a wing Commander
He joined the UK's Royal Air Force in 1956. After Retiring from the service He joined British Aerospace in Woodford, near Manchester, as a test pilot in 1978, progressing to deputy chief test pilot in 1983, chief test pilot in 1987 and VP flight operations in 1991.
His career at BAe saw him working on the Andover, Nimrod Mk II, Nimrod AEW, the HS-748, the Advanced Turboprop and the BAe 146. Henley also Flew the BAe Mosquito at Airshows
He was Also Awarded the Queen's Commendation for Valuable Service in the Air
Peter Henley in the Cockpit of BAe Mosquito RR299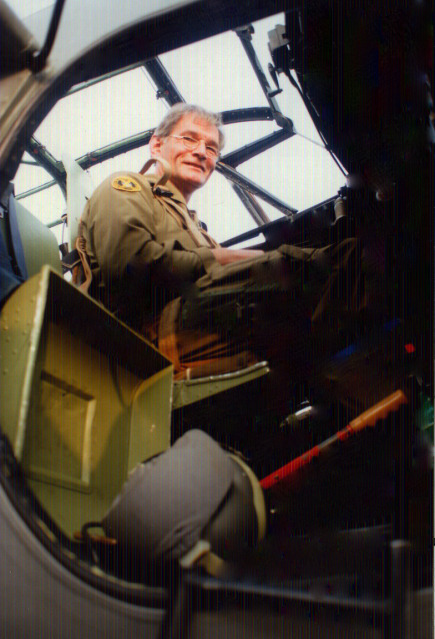 After retirement in 1993 he became a flying officer again with an Air Experience Flight in the RAF(VR)
For six years he was test pilot for Flight Magazine, for seven years he was an aviation consultant for Christie's auctioneers and for eleven years owned a 1933 Tiger Moth reg. A-ACDJ
All Parts offered for Sale Have come from the Collection of Wing Commander Peter Henley.