Welcome To
2020
Shipping overseas. Due to the corona virus I have checked with my couriers and they are still delivering to Europe , USA , Canada , Australia and most other destinations. They have advised there may be delays in delivery's to some countries but we are open for business as usual and will remain so. All previous orders are on track for delivery and you can check this using the tracking supplied. If you have any enquiries please get in touch using this link
Inert firearms, ammunition or ordinance can no longer be purchased via Paypal and a separate payment method will be required, these items are listed on the ordinance page with an alternative payment method. All other items are available using the normal shopping cart.
Typhoon panel sale During this distressing time for all of us. We all know that charities are suffering and so all funds from the sale of this peace will be donated to Charity.
Due to some legal reason I don't really understand I am not allowed to state the charity its going to until after its donated. However i can say its related to the RAF.
All fees will be covered by Spitfire Spares. Once sold I will publish proof of the donation on this page. Link here
75 years ago marked the final Victory in Europe
The New Year saw the Soviet liberation of Auschwitz, and the revelation of the sickening obscenity of the Holocaust, its scale becoming clearer as more camps were liberated in the following months.
Germany surrendered unconditionally on 7 May, and the following day was celebrated as VE (Victory in Europe) day. The war in Europe was over.

In the Pacific, however, it had continued to rage throughout this time. The British advanced further in Burma, and in February the Americans had invaded Iwo Jima. The Philippines and Okinawa followed and Japanese forces began to withdraw from China.

Plans were being prepared for an Allied invasion of Japan, but fears of fierce resistance and massive casualties prompted Harry Truman - the new American president following Roosevelt's death in April - to sanction the use of an atomic bomb against Japan.

Such bombs had been in development since 1942, and on 6 August one of them was dropped on the Japanese city of Hiroshima. Three days later another was dropped on Nagasaki. No country could withstand such attacks, and the Japanese surrendered on 14 August.

The biggest conflict in history had lasted almost six years. Some 100 million people had been militarised, and 50 million had been killed. Of those who had died, 15 million were soldiers, 20 million were Russian civilians, six million were Jews and over four million were Poles.
The Soviet army continued its offensive from the east, while from the west the Allies established a bridge across the Rhine at Remagen, in March.

While the bombing campaigns of the Blitz were over, German V1 and V2 rockets continued to drop on London. The return bombing raids on Dresden, devastated the city in a huge firestorm.

Meantime, the Western Allies raced the Russians to be the first into Berlin. The Russians won, reaching the capital on 21 April. Hitler killed himself on the 30th, two days after Mussolini had been captured and hanged by Italian partisans.
They shall grow not old, as we that are left grow old:
Age shall not weary them, nor the years condemn.
At the going down of the sun and in the morning
We will remember them.
We supply WWII Aviation related items, we are the WWII Aviation and Spitfire Specialists.
THE WORLDS BIGGEST PRIVATE COLLECTION OF WWII AVIATION RELATED ITEMS FOR SALE ON THE NET
Our aim? to offer the ultimate service to the WWII and WWI Aviation enthusiast from the modest collector to the restoration expert's.
The Spitfire Experience 2020 please click on this link for details. Spitfire hire and Spitfire replica purchase all available on this page.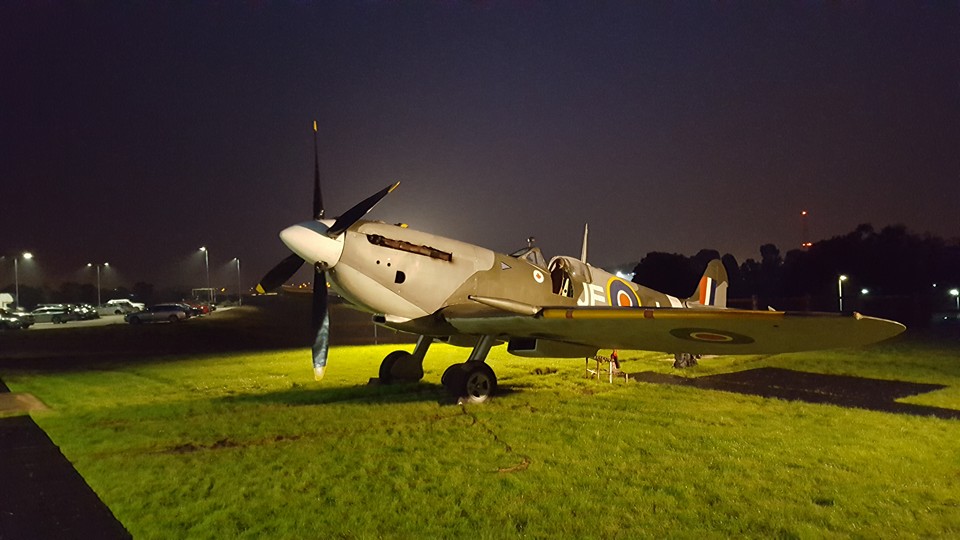 Please note all de activated weapons are now subject to new EU regulations de activated weapons sold on this website may need new de activation certificates before a sale can be confirmed. If you wish to purchase a de activated weapon please contact me before completing the shopping cart.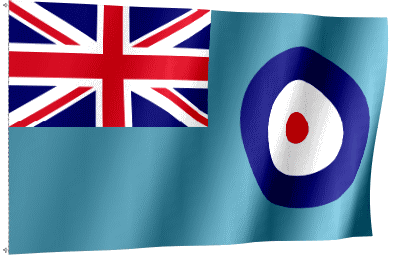 We are a well established small business who welcome customer input. WE offer a personal, quality, mail order service WORLDWIDE.
Buying from us is now easier you can check out straight through PayPal with no form to fill in. You can now pay with Credit or debit card
We have a search facility to make finding what you need easier
Important information about contacting Us at Spitfire Spares click on this link.
Help us identify unknown parts and earn cash £££ look at this page link.
1943 saw the MK IX Spitfire take to the sky's, this aircraft which was the last Mark of Spitfire to use the Rolls Royce Merlin was supposed to be a stop gap to combat the Focke Wulf 190 but proved to be the most numerous Mark ever produced and arguably the most beautiful and best balanced Spitfire of them all.
This website has over 190 pages.
This web site offers parts for collectors, rebuilds and display.
Full scale Replica and real aircraft for sale and hire.
All types of WWII Allied and Axis aircraft are catered for.
Reference manuals, part books, video and audio all to help you enjoy and identify the piece you need or discover.
Static MK IX Spitfire, Hurricane, WWI Vickers FB 2 Gunbus and vehicles for hire.
WWI RFC Wooden props
SAS and Militaria
There is a wealth of information including parts identification, features on aircrew, the designers and aircraft . This is being continually updated.
We can supply static Replica Spitfires, Hurricanes and V 1 flying bombs (STATIC USE ONLY).
We can offer upgrades to these static aircraft in the form of full detail cockpits and power plants .
Over recent years we have developed one of these static aircraft with a complete cockpit and V 12 power plant
You may have seen this aircraft in the film Film Pear Harbour serial nos RF-M.
Download the Spitfire Spares APP for android phones click here.
For updates check What's New.
What's New by email click here to receive updates
WWI and WW11 Aviation is without doubt an excellent investment .
With the internet the demand for WW11 aviation has rocketed.
As the demand rises the supply diminishes, remember there is not a renewable resource for parts manufactured over 70 years ago.
The increase in value of these items over the last decade has been rapid.
There are many rare pieces on this site which can only increase in value as years go by, whilst at the same time giving immense pleasure to the owner.
Every part no matter how small played a part in the great aerial conflict of the Second World War.
The following icons link to other useful pages on the site. You can only navigate to these pages from the home page. Click on the icons below to view the pages.
Click on the Australian flag to visit the Gary's Collection a must for the fan of the Lancaster or panel collector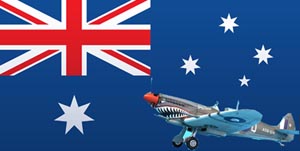 Please add this site to your favourites and revisit us regularly
Of coarse if you have any items FOR SALE please do not hesitate to contact us.
Lastly we hope you enjoy www.SpitfireSpares.com and look forward to hearing from you.
Spitfires Spares
England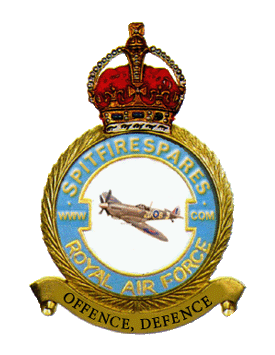 What's New?
Updated 24th November 2020
Part identification
Spitfire Spares prides itself on giving accurate descriptions.
A lot of time is put into researching information supplied on our site.
No one, is of course infallible and so if you spot an error on the site or can offer more information about a part advertised or described on this site it will be gratefully received.
You may be eligible for a credit to spend on the site.
Customer service is important to us, this is not an auction site with dubious descriptions you can expect to receive the piece you order correctly described. We always refund customers if any issue arise.
Beware of fake items see this link
Squadron Leader Dave Glaser D.F.C.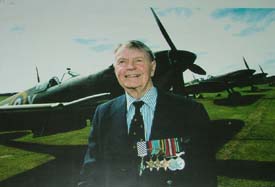 A great Man I was proud to call my friend read about him here by clicking on his picture.
The Spitfire Spares Spitfire Replica
Click on the picture under .