Welcome To
2023
We are restarting our mailing list if you want to kept informed of new products please email us on this link. We will send approximately one email a week just relating to new products.
We supply WWII Aviation related items, we are the WWII Aviation and Spitfire Specialists.
THE WORLDS BIGGEST PRIVATE COLLECTION OF WWII AVIATION RELATED ITEMS FOR SALE ON THE NET
Our aim? to offer the ultimate service to the WWII and WWI Aviation enthusiast from the modest collector to the restoration expert's.
Privacy we do not use cookies at all we do not target or collect information on visitors or customers full stop.
The books section now contains Historic books, reference manuals, Pilots notes and technical manuals from both the first and second world War.
To purchase deactivated weapons and other inert ordinance click on this link
For all other purchases use the icons on the LHS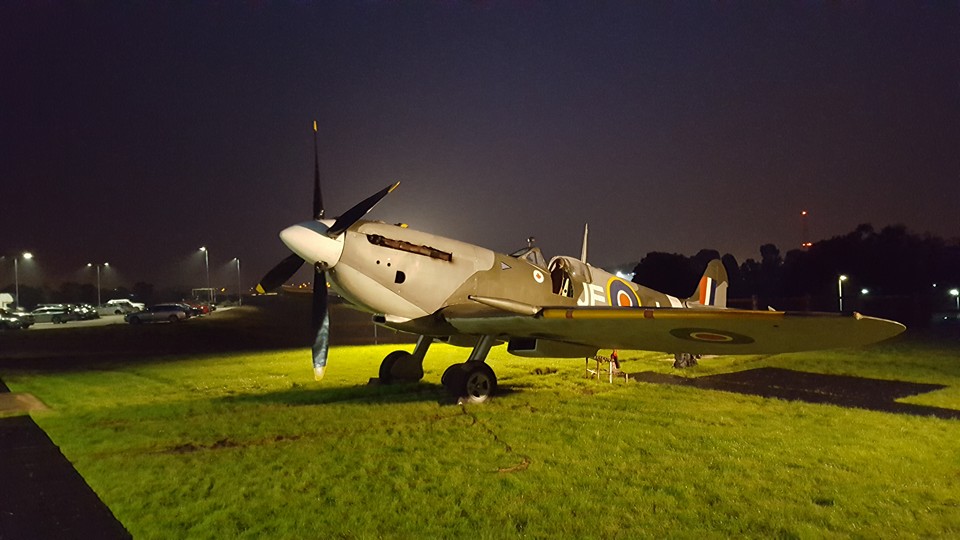 Aircraft hire and Spitfire replica purchase all available on this page.
Please click on this link for details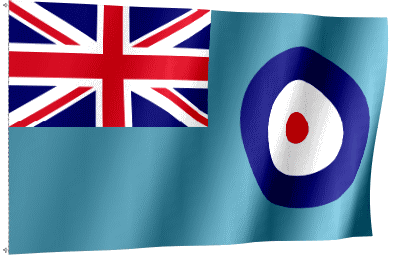 We are a well established small business who welcome customer input. WE offer a personal, quality, mail order service WORLDWIDE.
Buying from us is now easier you can check out straight through PayPal with no form to fill in. You can now pay with Credit or debit card
Important information about contacting Us at Spitfire Spares click on this link.
Help us identify unknown parts and earn cash £££ look at this page link.
This website has over 190 pages.
This web site offers parts for collectors, rebuilds and display.
Full scale Replica and real aircraft for sale and hire.
All types of WWII Allied and Axis aircraft are catered for.
Reference manuals, part books, video and audio all to help you enjoy and identify the piece you need or discover.
Static Hurricane, WWI Vickers FB 2 Gunbus and vehicles for hire.
WWI RFC Wooden props
SAS and Militaria
There is a wealth of information including parts identification, features on aircrew, the designers and aircraft . This is being continually updated.
We can supply static Replica Spitfires, Hurricanes and V 1 flying bombs (STATIC USE ONLY).
We can offer upgrades to these static aircraft in the form of full detail cockpits and power plants .
Over recent years we have developed one of these static aircraft with a complete cockpit and V 12 power plant
You may have seen this aircraft in the film Film Pear Harbour serial nos RF-M.
WWI and WW11 Aviation is without doubt an excellent investment .
With the internet the demand for WW11 aviation has rocketed.
As the demand rises the supply diminishes, remember there is not a renewable resource for parts manufactured over 70 years ago.
The increase in value of these items over the last decade has been rapid.
There are many rare pieces on this site which can only increase in value as years go by, whilst at the same time giving immense pleasure to the owner.
Every part no matter how small played a part in the great aerial conflict of the Second World War.

Please add this site to your favourites and revisit us regularly
Of coarse if you have any items FOR SALE please do not hesitate to contact us.
We hope you enjoy www.SpitfireSpares.com and look forward to hearing from you.
Spitfires Spares England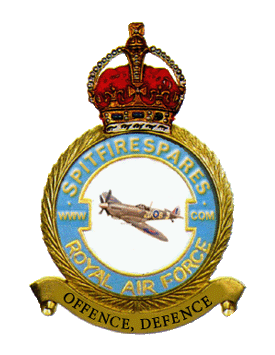 What's New?
Updated 21/11/2023
Part identification
Spitfire Spares prides itself on giving accurate descriptions.
A lot of time is put into researching information supplied on our site.
No one, is of course infallible and so if you spot an error on the site or can offer more information about a part advertised or described on this site it will be gratefully received.
You may be eligible for a credit to spend on the site.
Customer service is important to us, this is not an auction site with dubious descriptions you can expect to receive the piece you order correctly described. We always refund customers if any issue arise.
Beware of fake items see this link
Squadron Leader Dave Glaser D.F.C.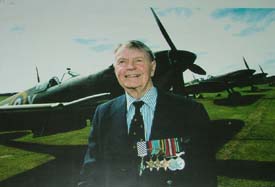 A great Man I was proud to call my friend read about him here by clicking on his picture.
The Spitfire Spares Spitfire Replica
Click on the picture under .