Spitfire Spares Hurricane restoration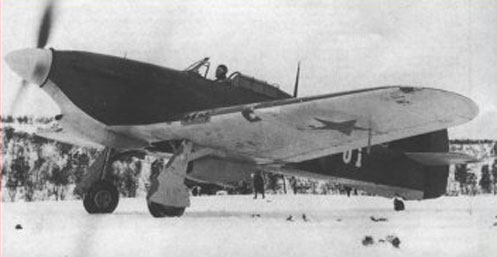 Picture's of all the Hurricane restoration project some parts are original and some are new manufacture
The frame has been carefully taken apart labelled and bagged.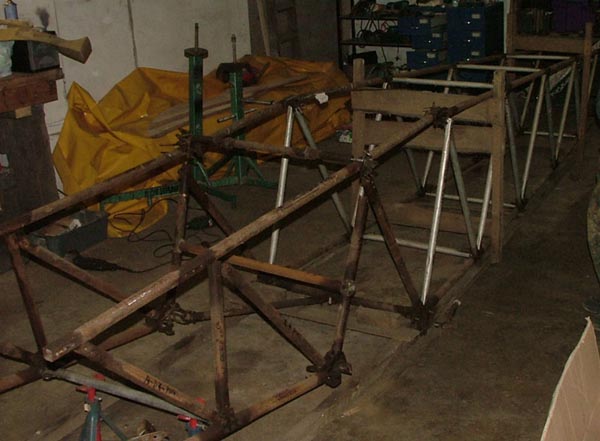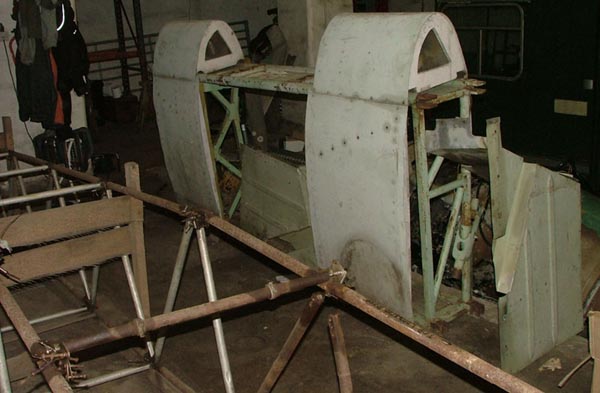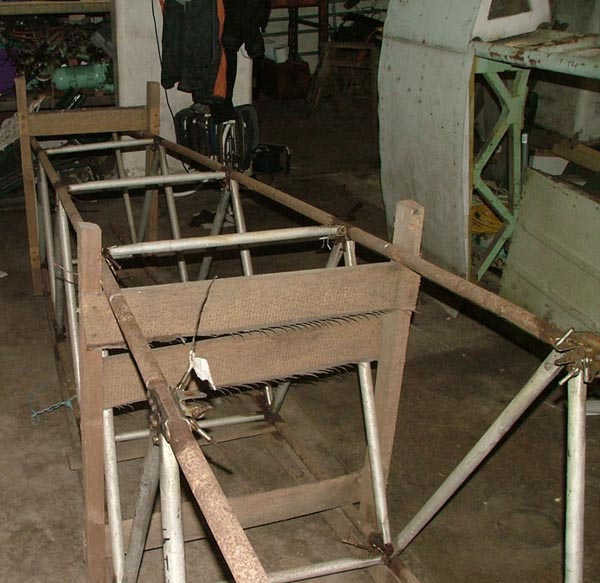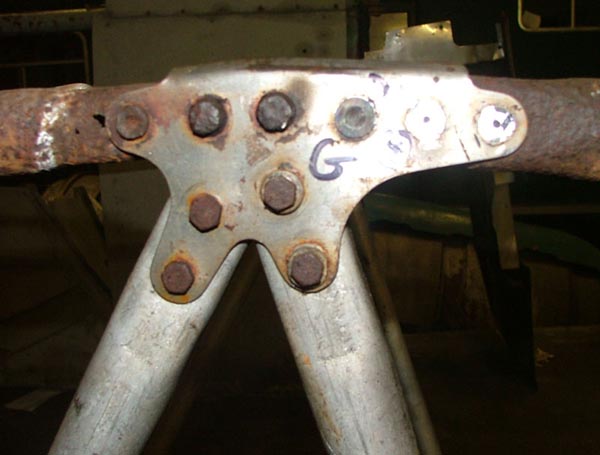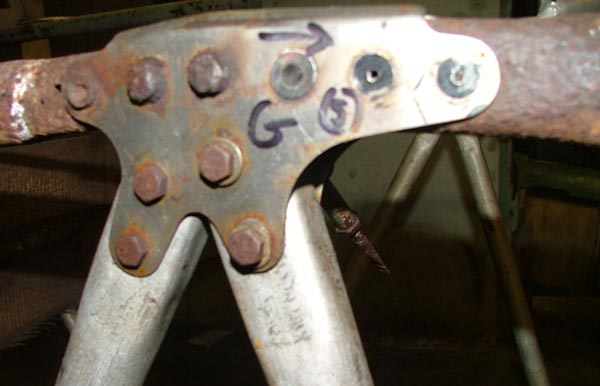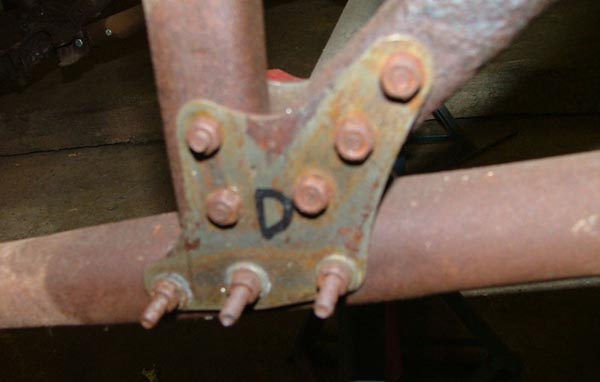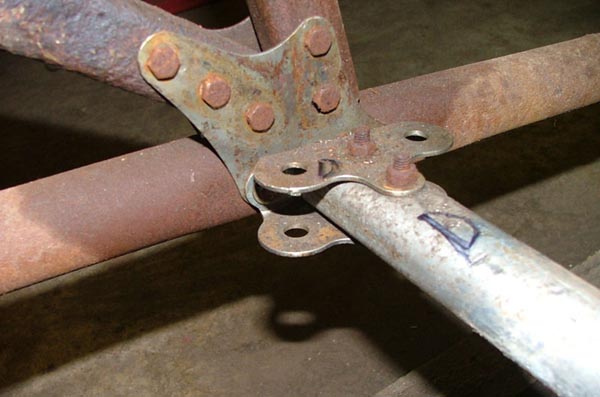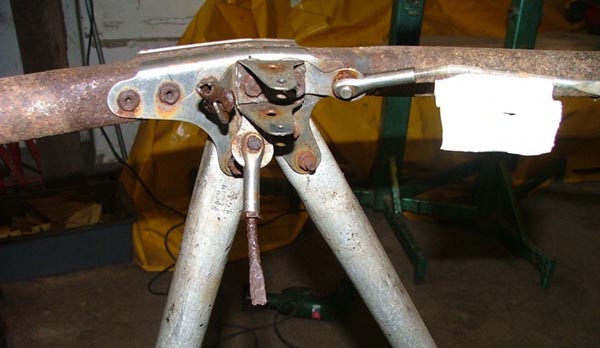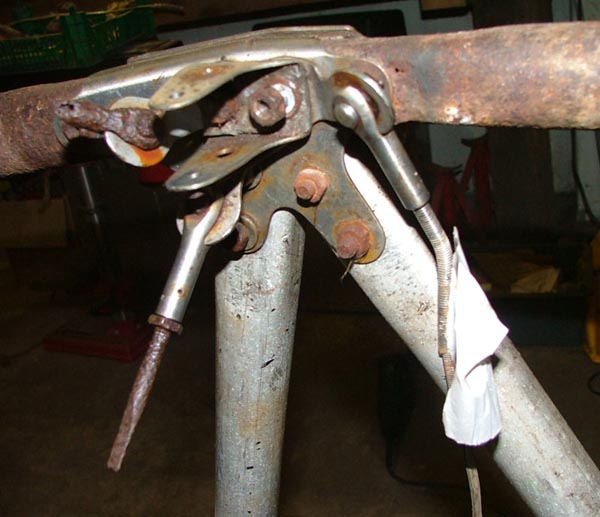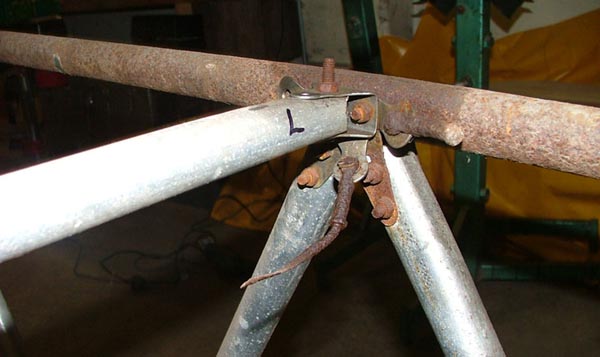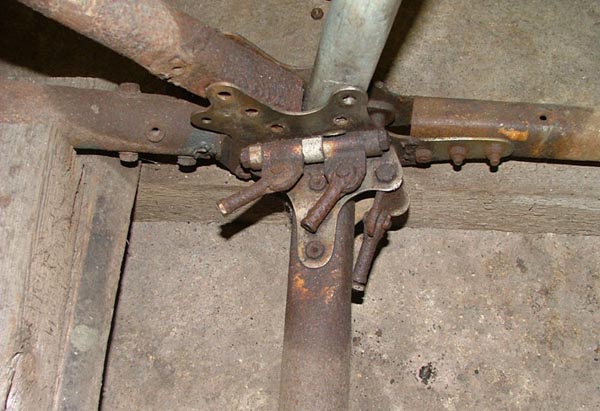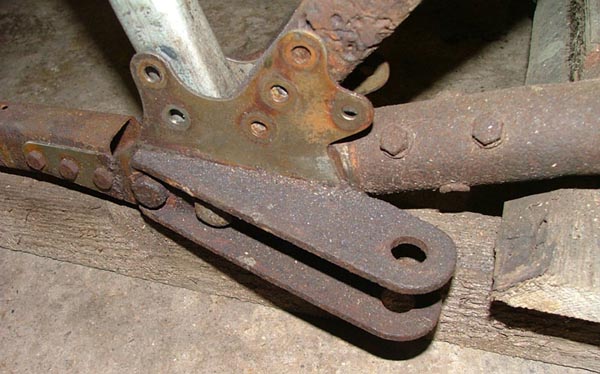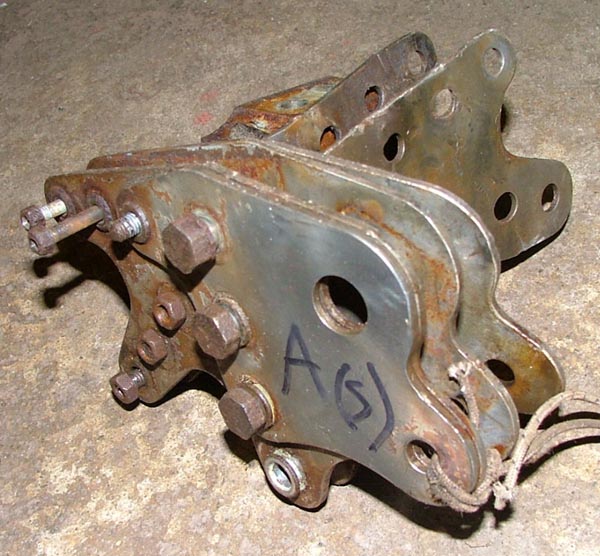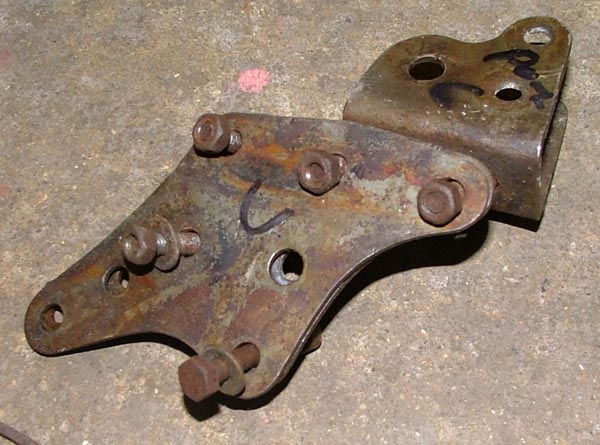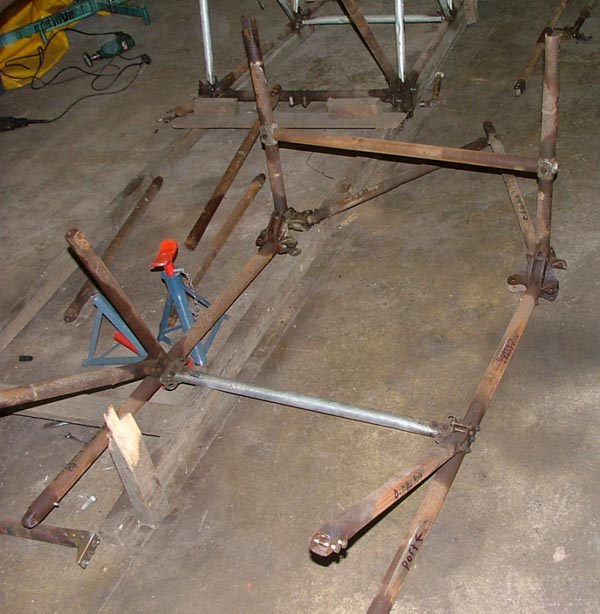 To complete the frame the following brackets are required
Bracket C port side missing bracket to take diagonal strut CF and missing plate which takes the fastener for the tensioning cable. Starboard side missing bracket to take tension cable.
Bracket D port missing bracket to attach fasteners for tension cable, same for starboard side.
Bracket E Port side
part nos
A57471 2 of
A57470 1 of
A57468 1 of this part number came of the starboard side we are assuming itís the same number for the port side.
Bracket F1 missing and required, we need the two attached rods also.
Bracket FC Port and starboard all attachments for fasteners of tension cables missing.
Bracket G Port side A58531 missing
Bracket H Port side all needs replacing except for casting to take strut that connects to bottom boom to centre section rear spar. Also missing is casting to take fastener for tension cable thatís mounted on bottom corner of A70883 (rear facing). Starboard side A70867-1 need 2 nos.
We have a bracket H1 but it doesnít look like the drawing it has a part number of A70962 is it correct if not we are missing bracket H1. Also there is a connecting bracket on the one we have which is US and we need another. Cannot see part nos, itís to shot.
Bracket J Port side.
A58552 need 1 of.
A58561 need 1 of.
Bracket J Starboard side
A58552 need 1 of
Bracket K Port side all needs replacing apart from A58557-S1
Bracket K starboard side we need 1 bracket which is A58552
Bracket L Port side
Need
A58554. 1 of
A58556. 1 of
A58562-1. 1 of
Bracket L starboard side
A58554. 1 of
A58556. 1 of
Bracket M we have two pieces which is the correct one to take the tension fasteners for the tension cables? A57852 or A58565
Bracket M A57573 needed for port side
Bracket N. Port side. We have two brackets part nos A58554 and A58555 we are not sure that they belong on bracket N can you confirm?
Need
A70795 broken.
Bracket N Starboard side
Need
A58552 1 of
We have part number A70796-1 which is OK but does it belong on bracket N. The rest is missing.
Bracket O
We need complete brackets for both sides.
Bracket P
We need complete bracket for both sides
Bracket Q
Is complete both sides all OK accept bottom casting on port side.
Bracket R A71069 missing from starboard side also no means of attaching forward facing diagonal tension cables to main brackets. Also no attachments to take back of rear wheel strut support either side.
Bracket S1 A7465? One is missing, clamps to front of bottom of bracket, we have one need another.
Bracket used to join the V joint which holds the top of the rear strut is missing and also the tubes.
Updated
Bracket H. No A70962 is correct. If the 'connecting bracket' is the small steel one underneath with attachment points for two rods, then it is 93634 (I assume there is a letter 'A' in front of this, but in my example it is hidden by a bolt head.)
Bracket J. A58561 is the bracing wire joint from Joint L. The one for J port is A58558.
A58552, see bracket N stbd.
Bracket M. A57852 is from G port
(Bracing wire plates for M are: port 58562, stbd 58563)
Bracket N (port) A70795 is from the stbd side
Bracket N (stbd) A58552 is from J (see your request at Bracket J). N stbd is A58556.
A70796 I don't have this item, but from the numbering sequence it belongs in joint O stbd.
Last entry 'Bracket used to join the V joint which......', not sure which bracket you are describing here
We welcome your enquires please CONTACT US