The Spitfire Spares Mk IX Spitfire
Welcome to the Spitfire Spares Full scale replica page

Latest events in 2010 attended by EN398

The Lord mayors show in Queens Square Birmingham
1st June 2010
We arrived at 5am and had the Spit unloaded up and running in two and a half hours a new personal record. It was a nice dry day with a big crowd. The lord major inspected the Spitfire and was pleased with what he saw. We met loads of interesting people that day including several veterans.
Graham Adlam and Tim Perrin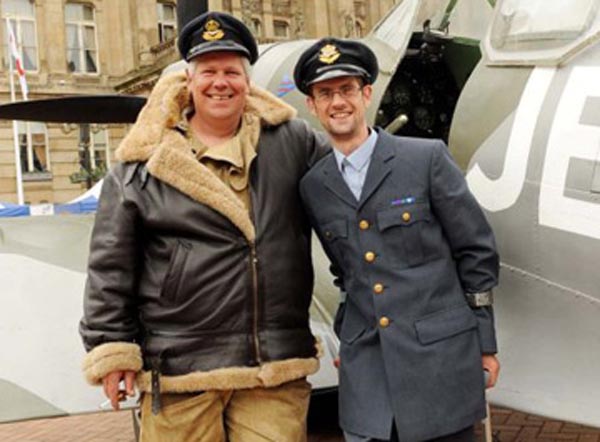 Crew chief Darren Hayes with his back to us supervises an engine run.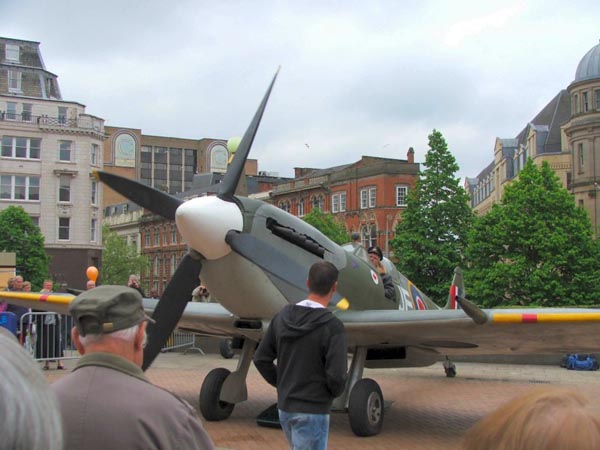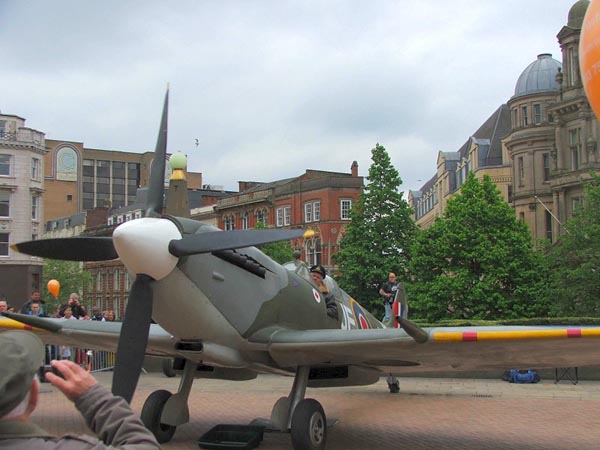 Graham Adlam and Pete AKA HunterXF382
See Pete's video of the Spit running here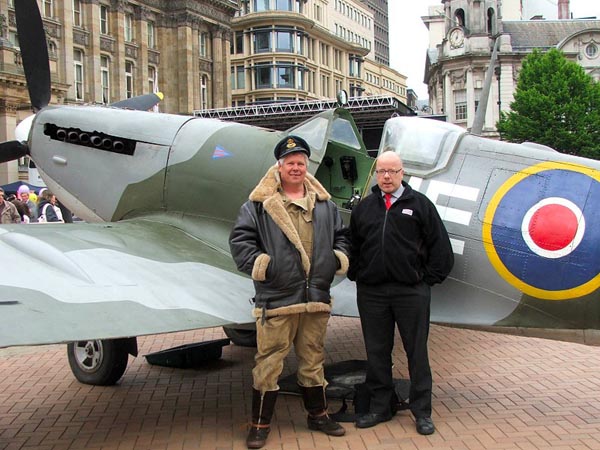 From Left to right centre Tim Perrin, "Timmy the Guns" armanents and electrics, Darren Hayes Crew Chief
and Graham Adlam Group Commander and pilot.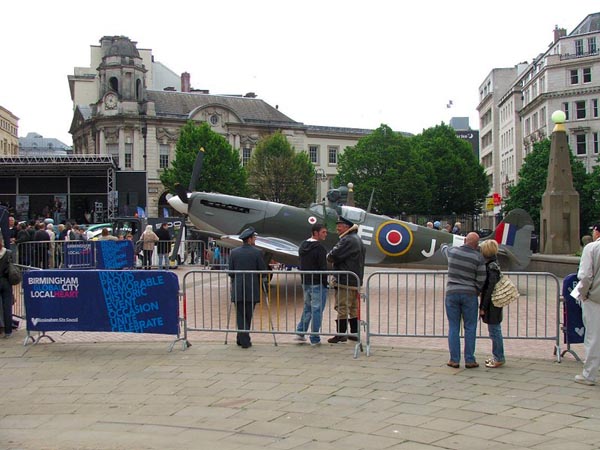 War on the Line June 5th and 6th of June
A Superb event plenty of sun with lots going on including a superb Battle of Britain class steam engine a personal favourite of mine. We set up our mess for the first time, luxury!
We put out collecting tins inviting photographers to donate money to Help for Heroes we managed to collect £320 a great result. Thanks to all the visitors and staff of the Watercress line.
We intent to improve the appearance throughout 2010, our group now has 5 members and we are busy sourcing uniforms. We are compiling a complete maintenance schedule for the Spitfire based on a 1940 training film. Being a living breathing creature with running engine and firing guns these checks aren't just for fun and effect they have a real purpose in keeping the old girl up and running. We are still adjusting the gas cannons and so the crowd were treated to a few loud bangs but not correct operation we hope to have these permanently sorted for our next sortie. The engine is currently being serviced and we hope to eliminate the slight popping and backfiring caused by a faulty fuel pump.
Battle of Britain class steam engine at Ropley Station.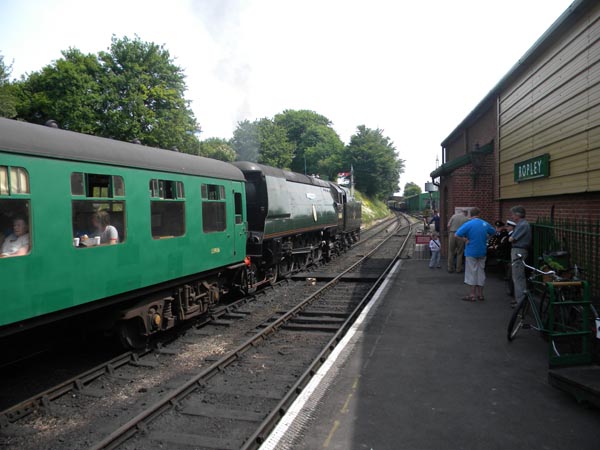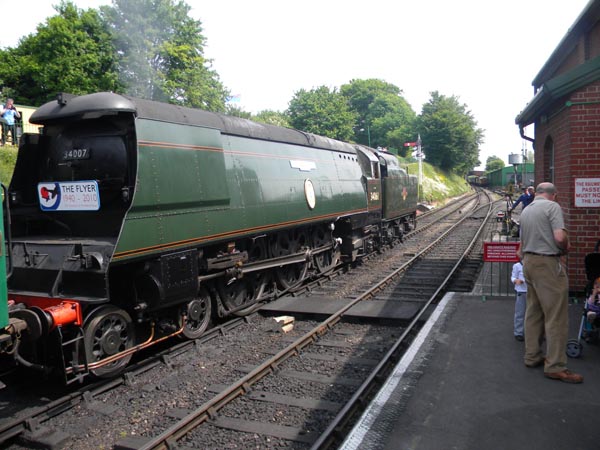 The Mess from left to right Crew Chief Darren Hayes, Tim Perrin "Timmy the Guns" and Mike Phillips.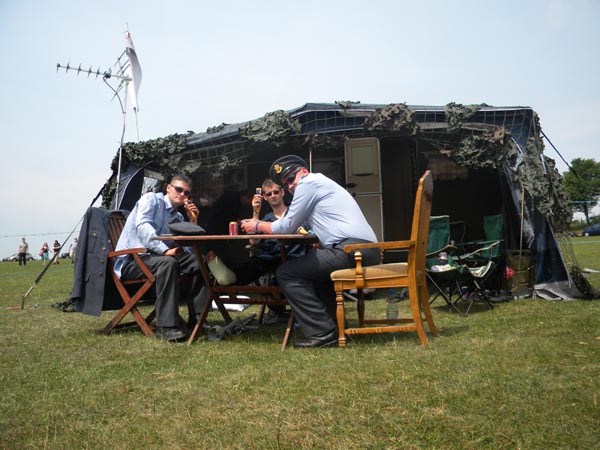 Spitfire and Crew relaxing in the evenings under a superb sky. from left to right Darren. Mike and John.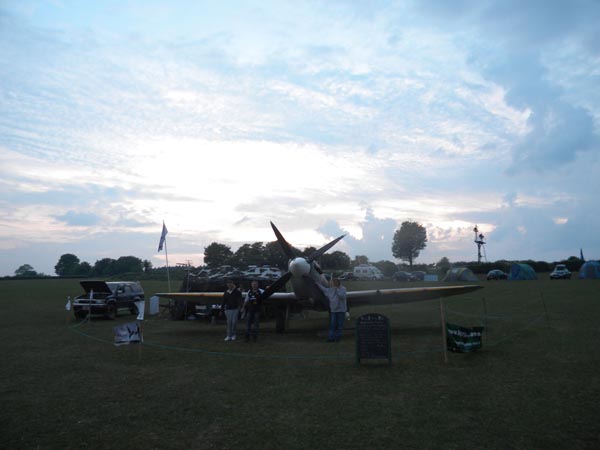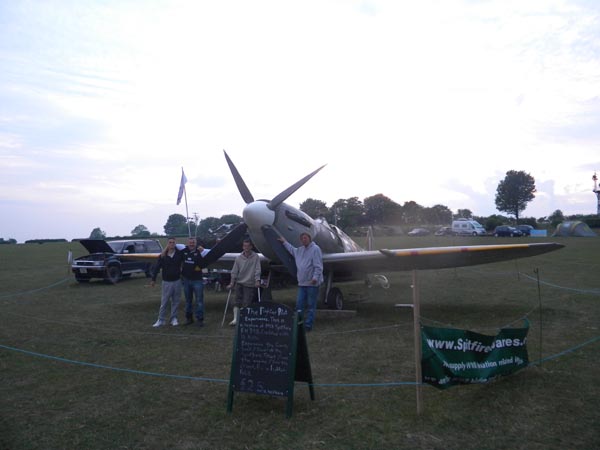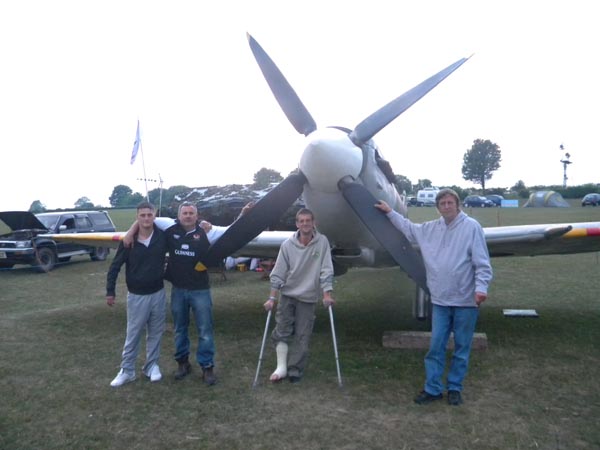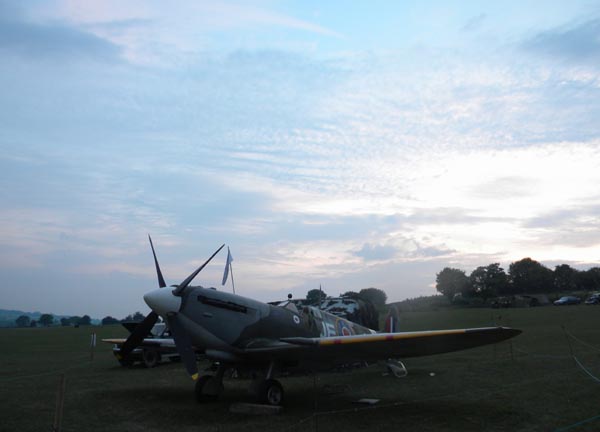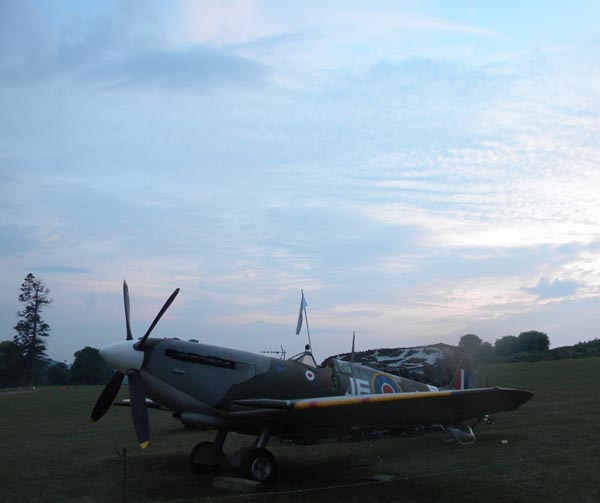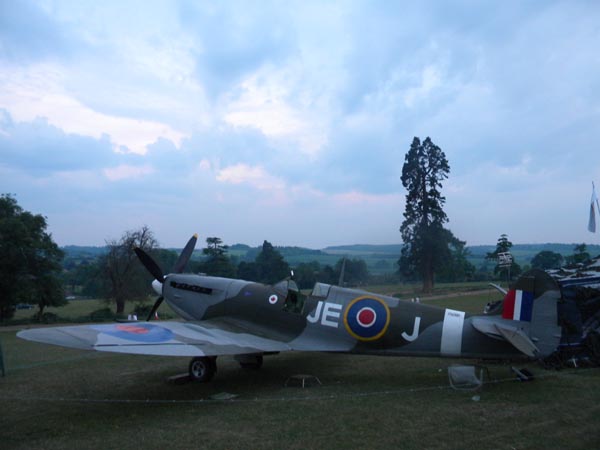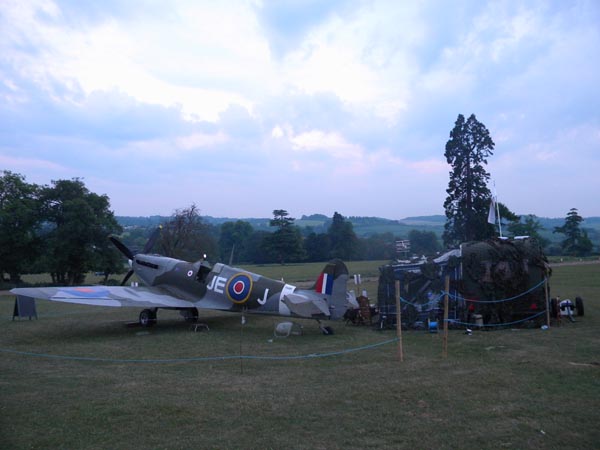 This car was once owned by a wing Commander with a DFC.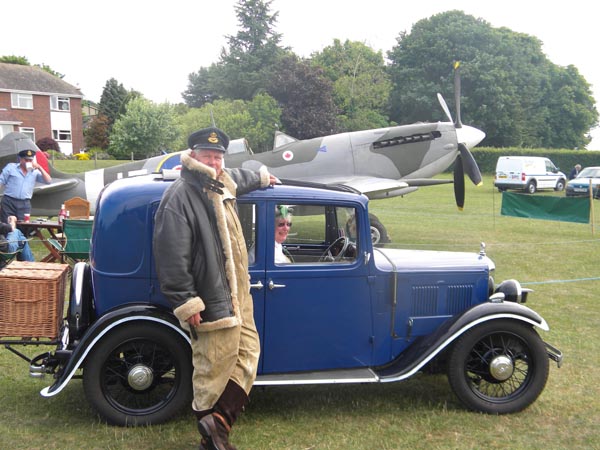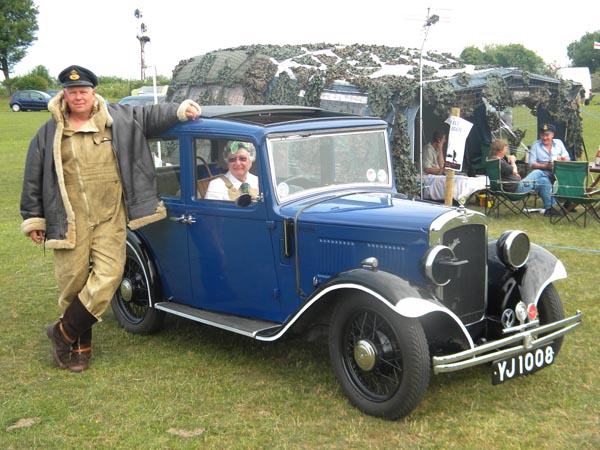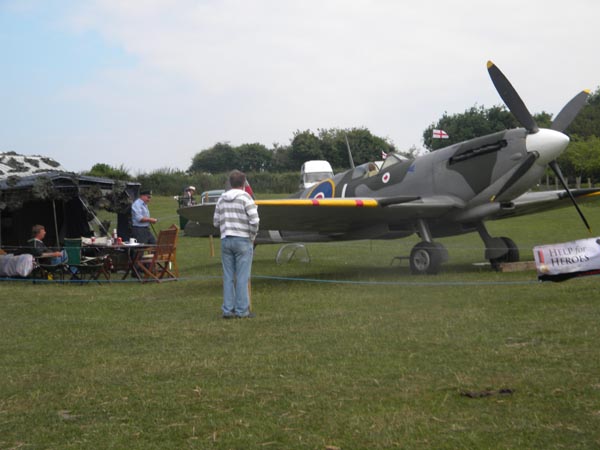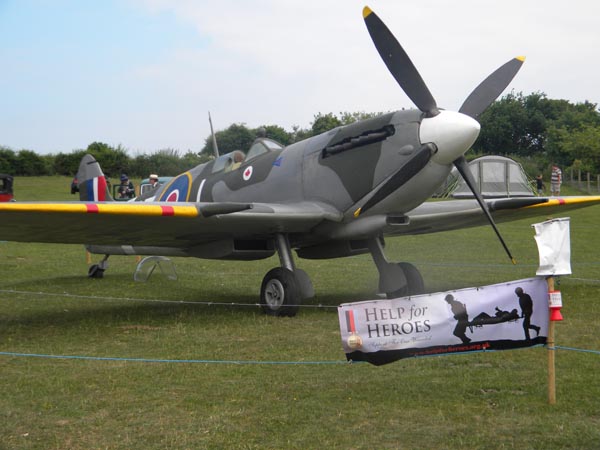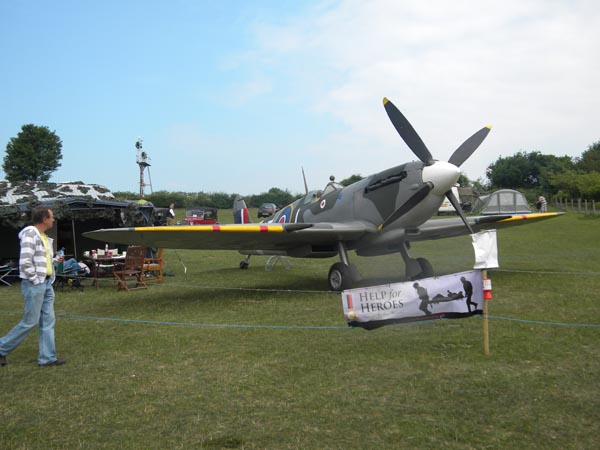 Graham Adlam instructing a Young Fighter Pilot Jacob Drudge VR as He prepares to start His Spitfire for the first time.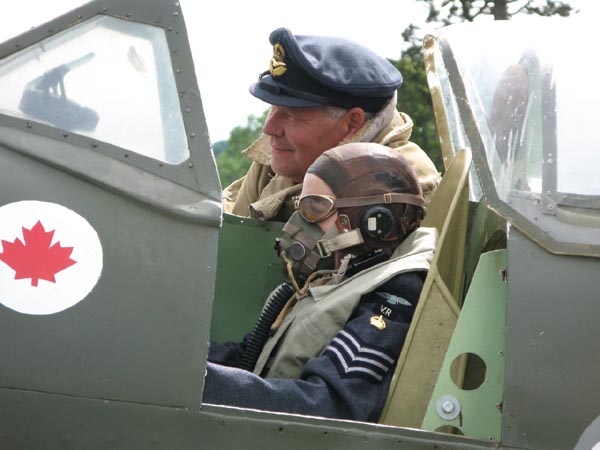 Hi Graham, we met on Sunday at the War on the Line event, my son Jacob Drudge had a 'flight' in you Spit...Attached are a couple of photos which may be of interest. He had a fantastic time, a bit of a late 13th birthday present and he can't wait to try it again.
Hope to see you around, thanks again,
Alan.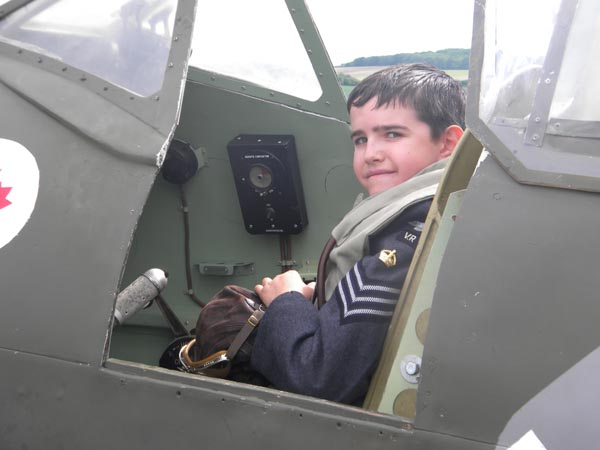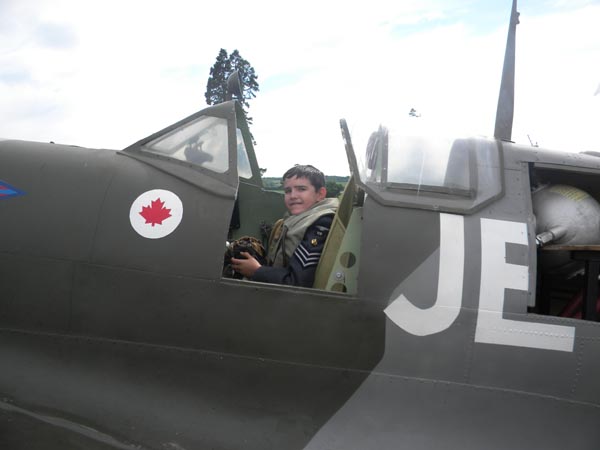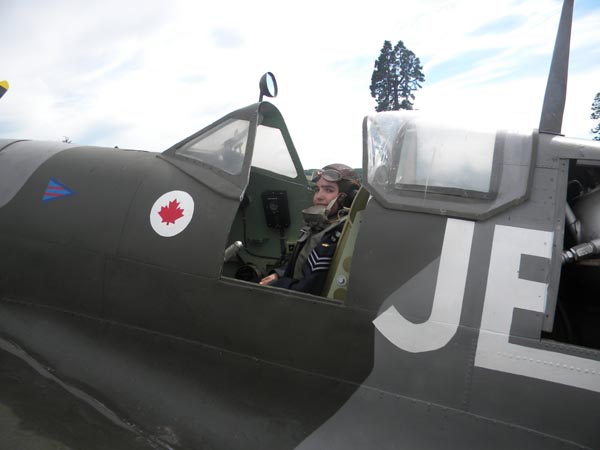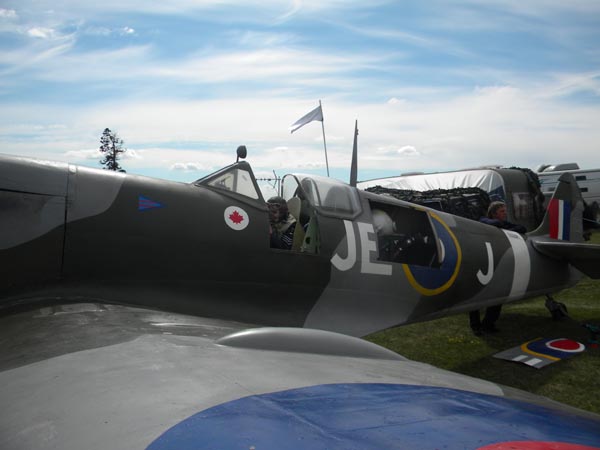 Doug Webb about to start the Spitfire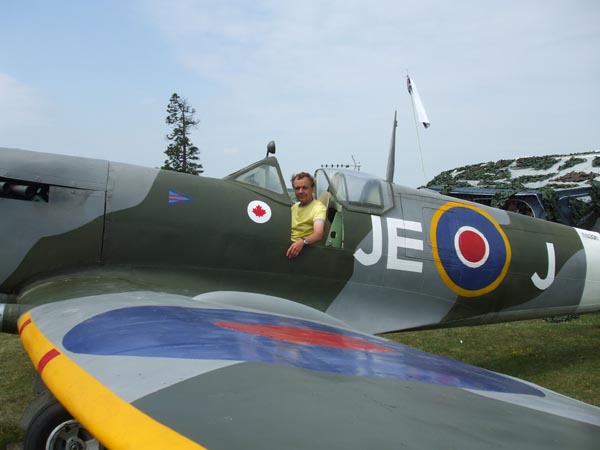 Met you today at Alton what a great pleasure it was to meet you and your aircraft. As for the sit in and start up it was a wonderful life time dream many thanks and good luck regards Doug.
Thanks Doug it makes all the hard work worth while to see people getting such pleasure from Her.
RAF Waddington Air show 3rd and 4th July 2010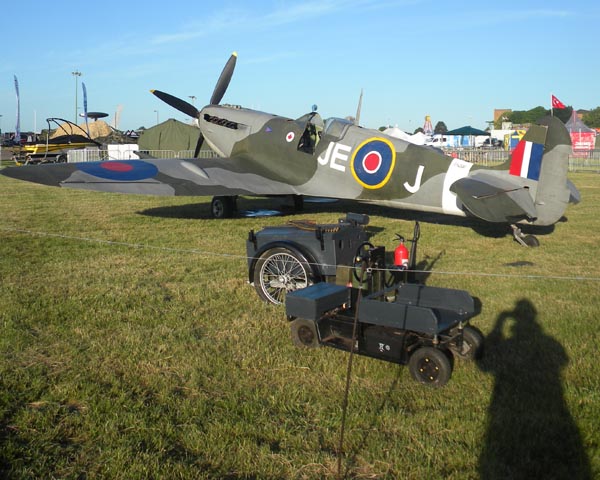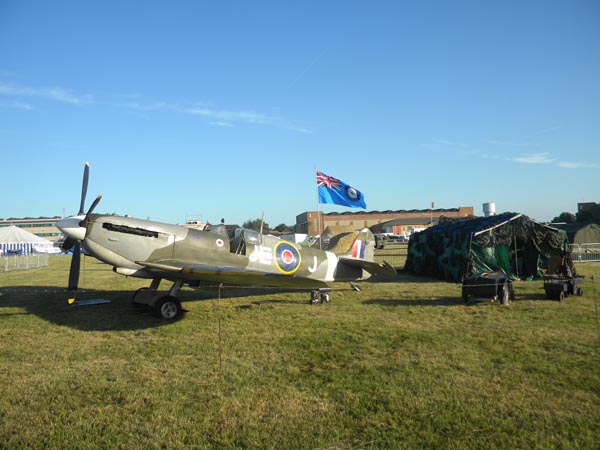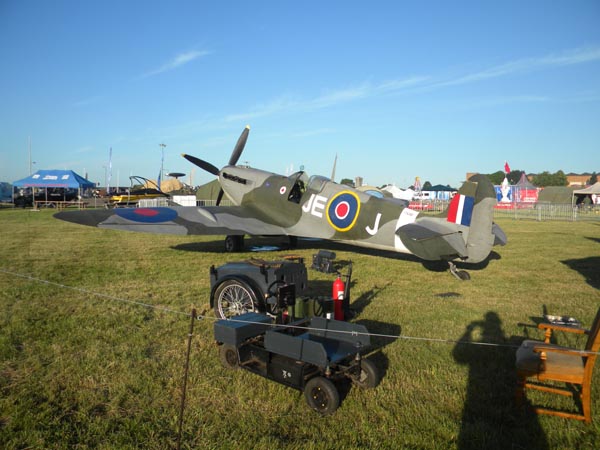 En 398 and Graham Adlam with the Manhatton Dolls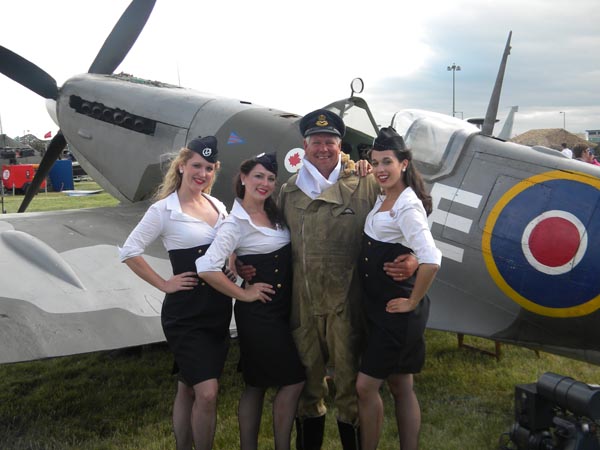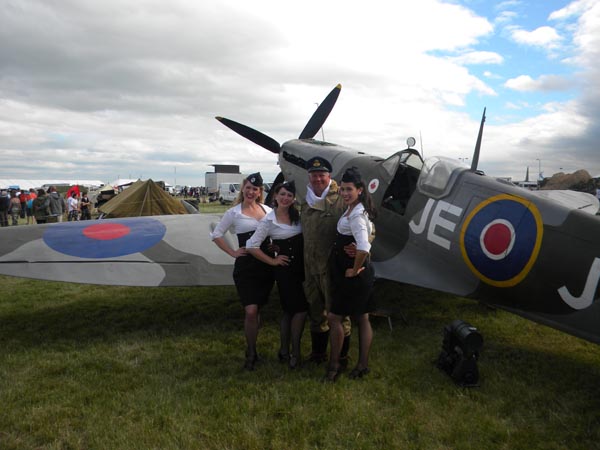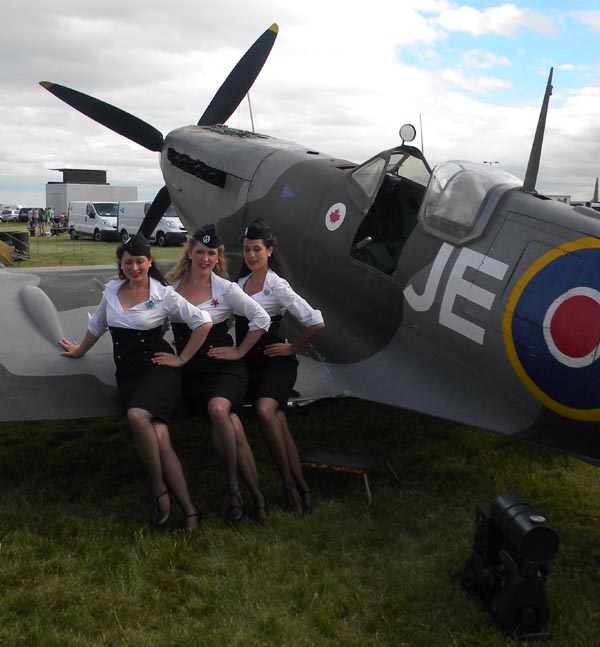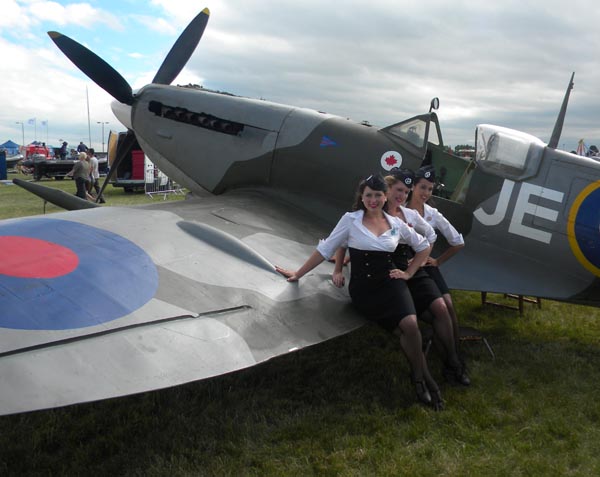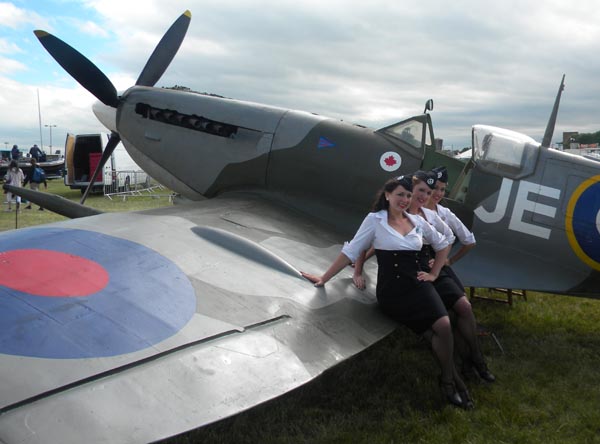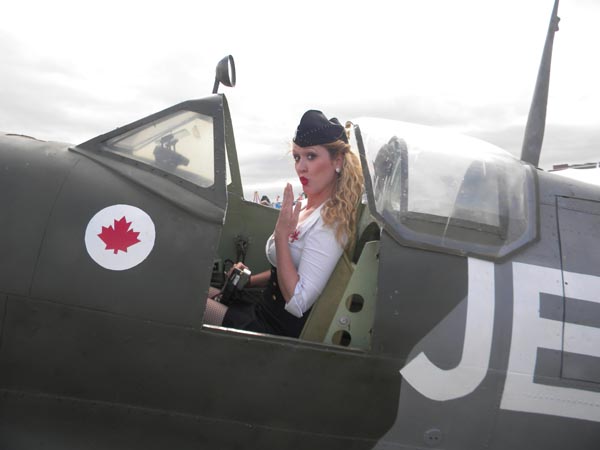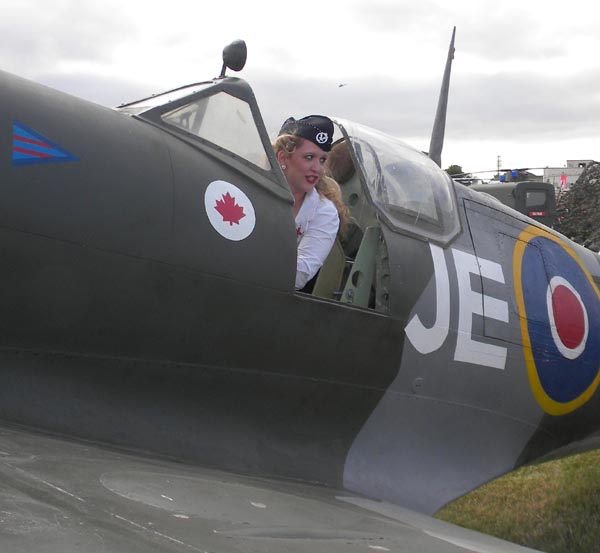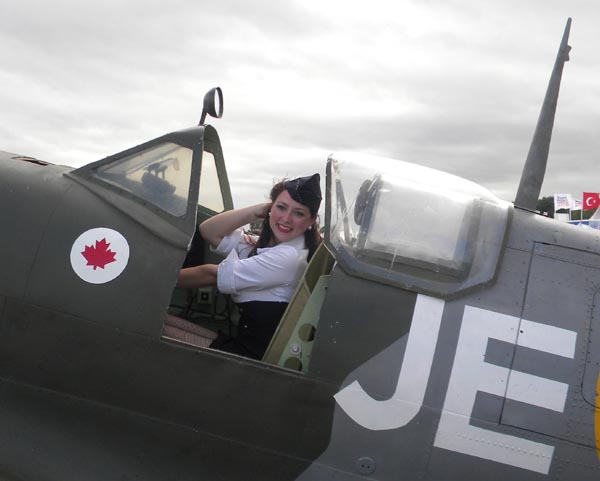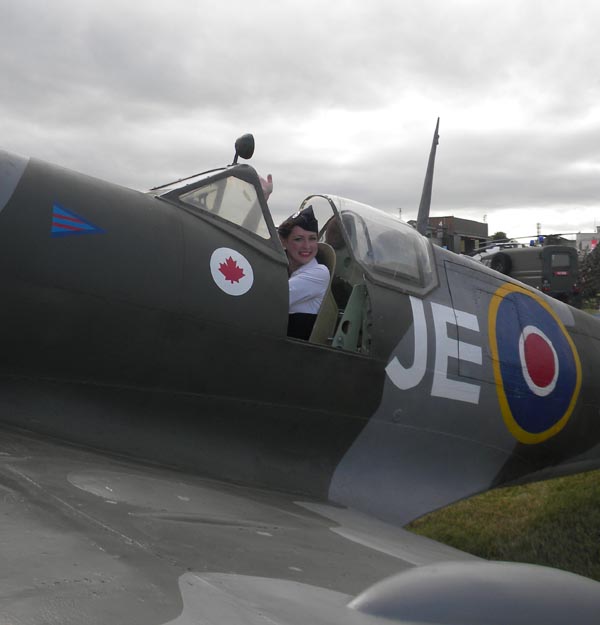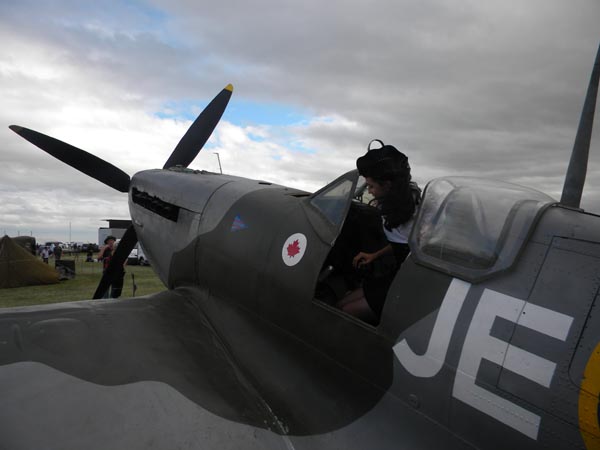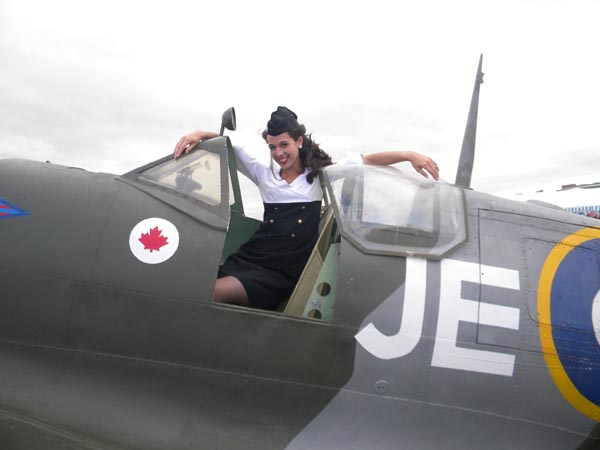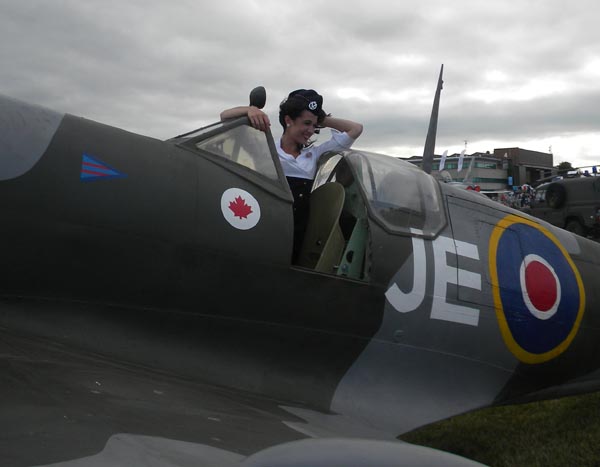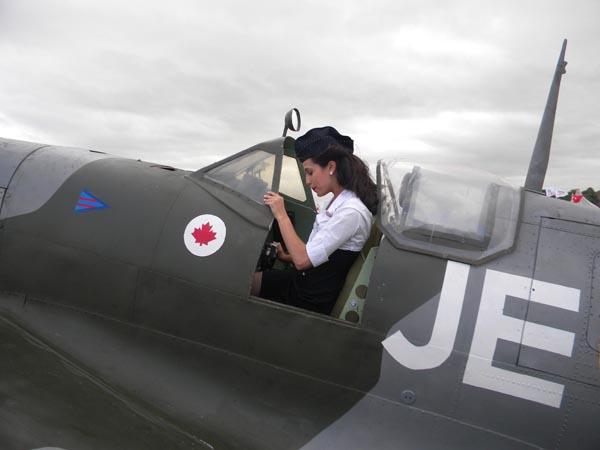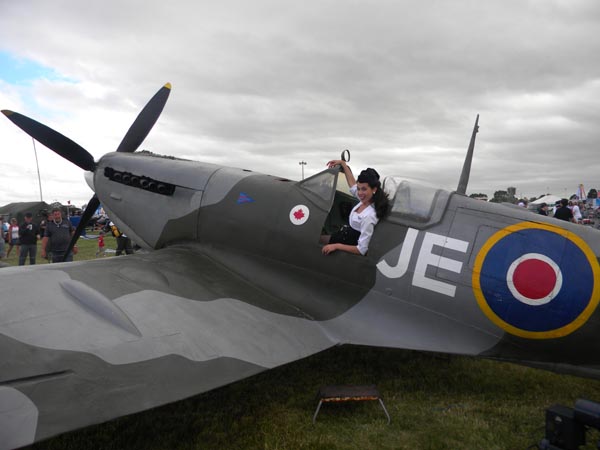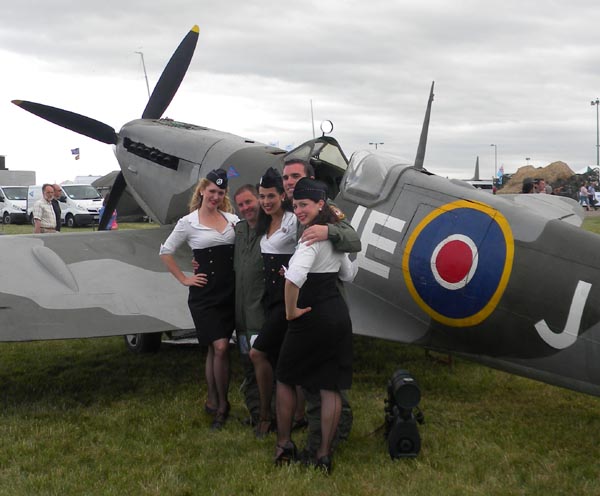 War and Peace 2010
We spent nine days at this massive event. Its can be highly recommended in all respects but you will need more than a day to appreciate everything that's going on and a couple of nights as well.
EN 398 operated faultlessly, the new charging generator allowing the engine to fire almost instantly the buttons are pressed. The engine note is now allot sweeter after new mag parts and timing re set.
The only real issue to over come is overheating in hot weather, it takes on average 30 minutes to cool down between runs. During the run the temp rises at a steady rate but as soon as the engine stops it shoots up due to the fact the coolant is no longer circulating. On start up it then tends to drop as water that has cooled in the rads is circulated. I am considering fitting an auxiliary water pump that can keep the circulation going after the engine stops.
Those of you who saw me at War and Piece would have certainly seen the ISO car.
This ex bomb and ammo towing vehicle from a WWII Aircraft carrier was a revelation. Its two batteries kept it charged for 7 days travelling many many miles around the show ground sometimes carrying two, sometimes three and even four back from the Pub.
What a superb piece of war time engineering. Seen in this shot with a wind up gramophone on the front and the Squadron phone sat on the seat.
During the winter I plan to add hydraulic motors to the wheels to allow her to taxi. We are hoping that next year 2011 a strip can be found at some of our regular events to taxi and fire the guns.
It will finally be possible for the public to really re-live the experience of a snap shot in the life of a Fighter Pilot.
Being sat at dispersal when the phone goes, the bell is rung and scramble out to the aircraft. Fire the engine the chocks are pulled away and the aircraft moves up the strip, (at walking pace) and finally fire the guns.
The feed back from engine runs has been incredible, not one person has experienced it without leaving with a massive grin, for some its an extremely emotional event which invokes child hood memories of the air war over Britain and for others re-living their own adult wartime experience.
To add the dimension of movement will make it possible to experience what so far only War time Pilots and their modern predecessors who are lucky enough to operate flying Spitfires have experienced. We will of coarse still continue to offer engine runs to those of us who find the thought of running 30 yards to and climbing into the cockpit a little daunting.
Here are some pictures from the 2010 War and Piece Show.
Here is a Triumph to be driven on a sponsored pilgrimage to the sites of the murders and graves of the Great escape. Pilots and ground crew of 402 Squadron.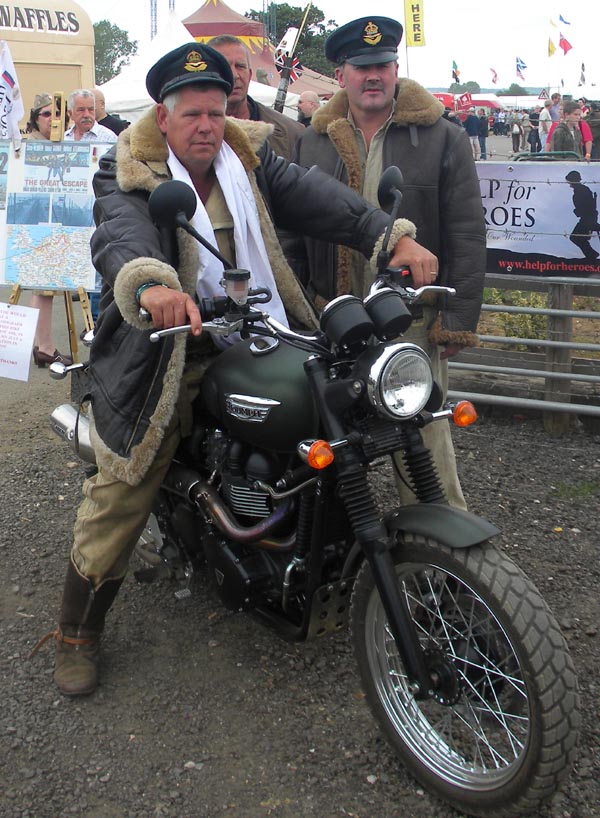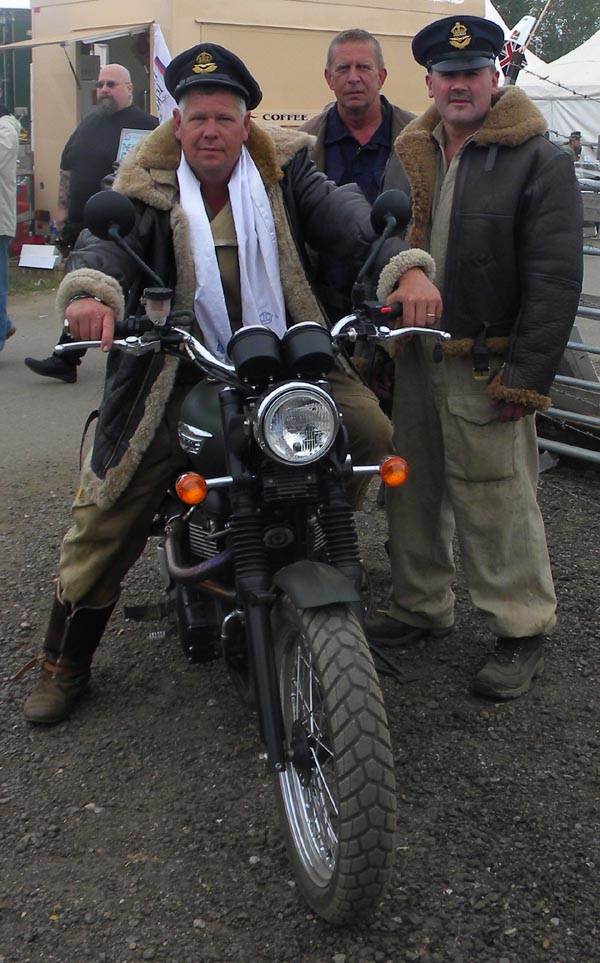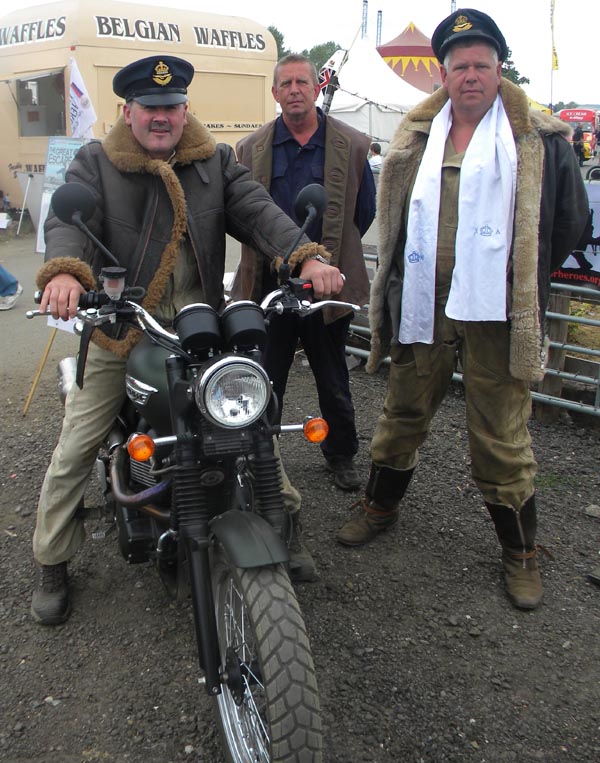 A 1940s Pin up with EN398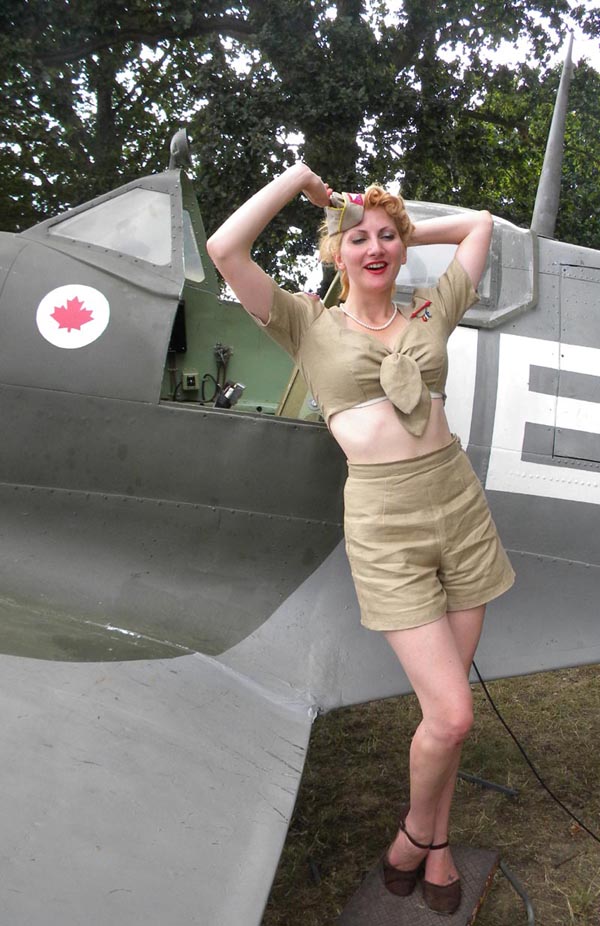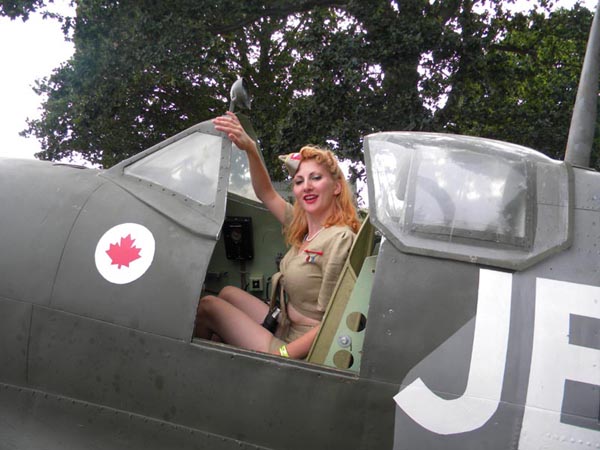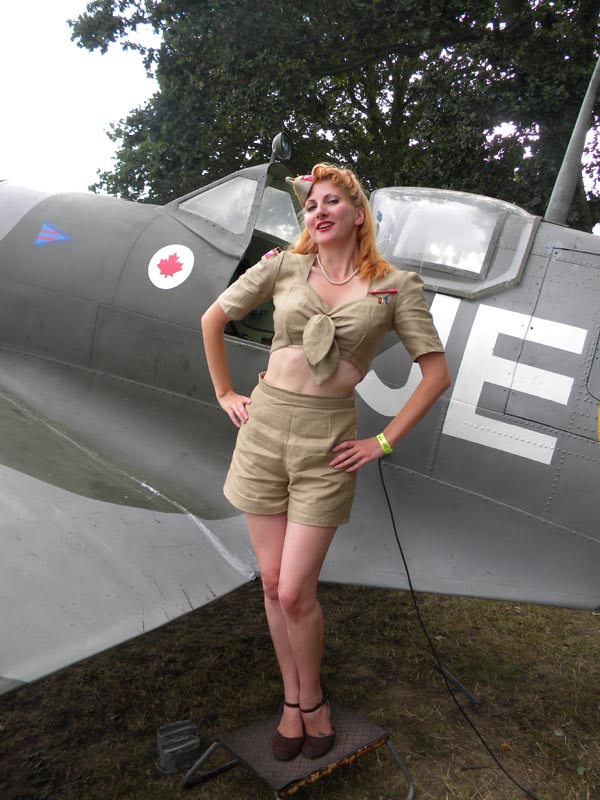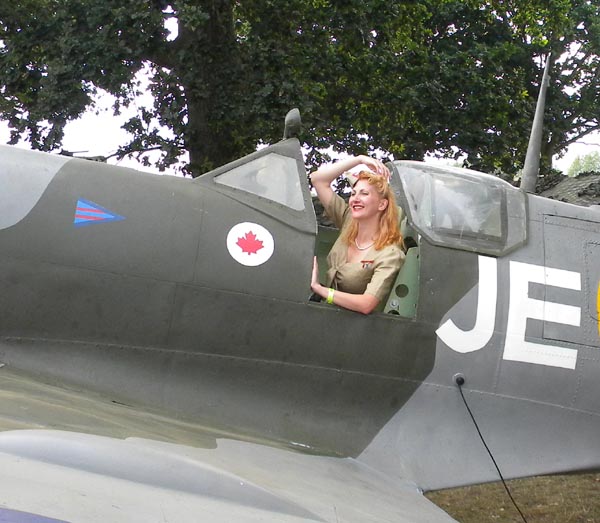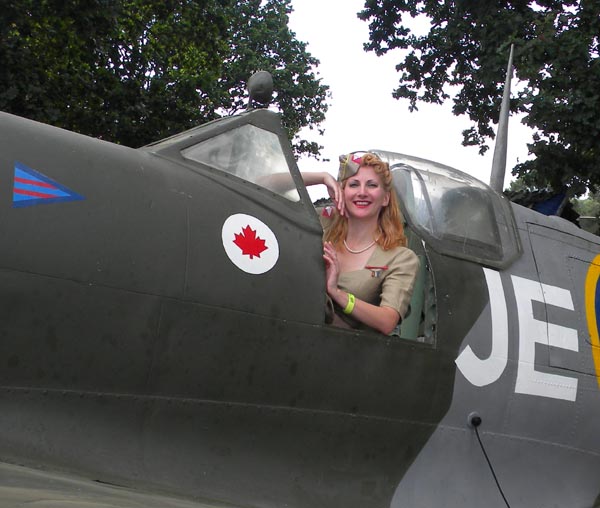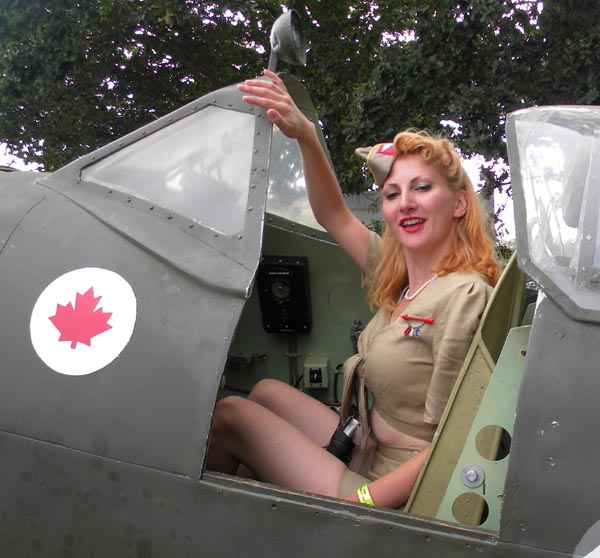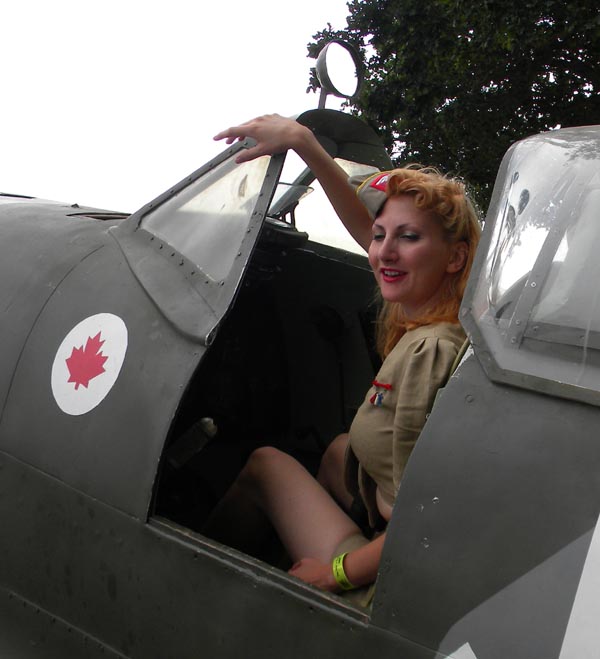 Wing Comander Peter V Ayerst DFC MCML AMRAES with the Pilots and Crew of 402 Squadron and EN398
Wing Commander Ayerst flew 900 missions on Hurricanes and Spitfires.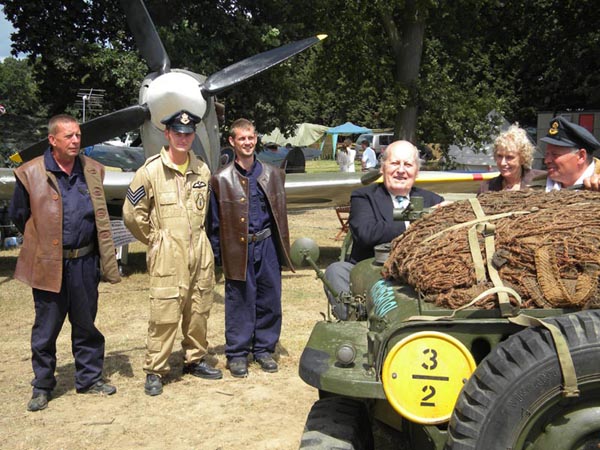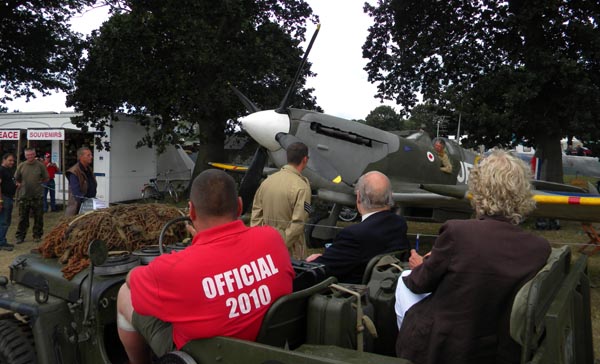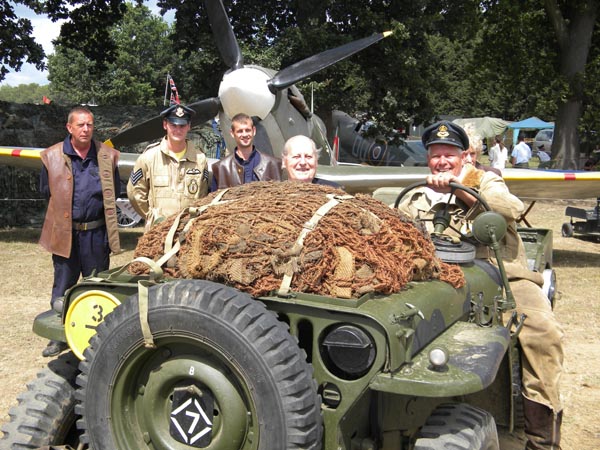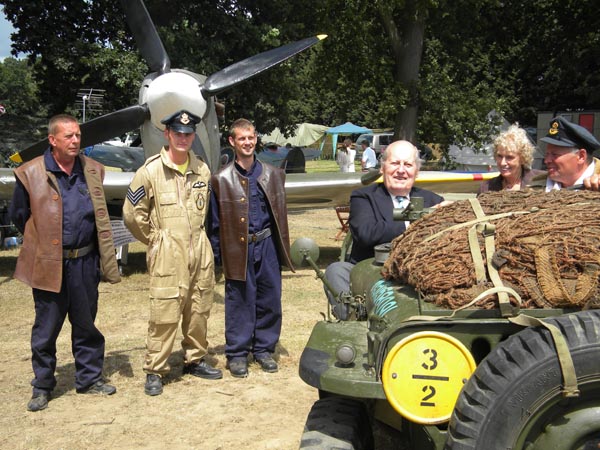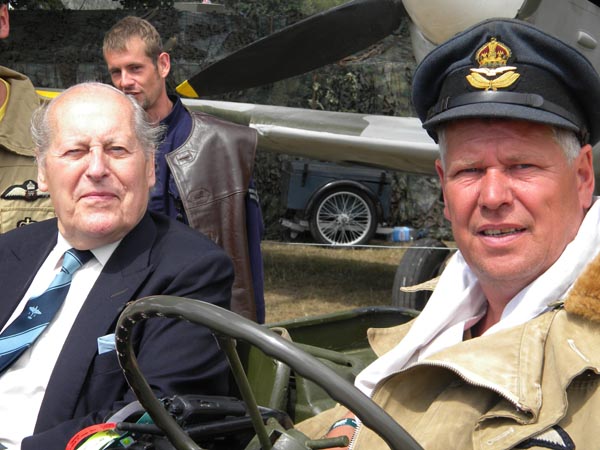 Red Ten, Red Arrow Pilot fires up the Spitfire and leaves with a large grin.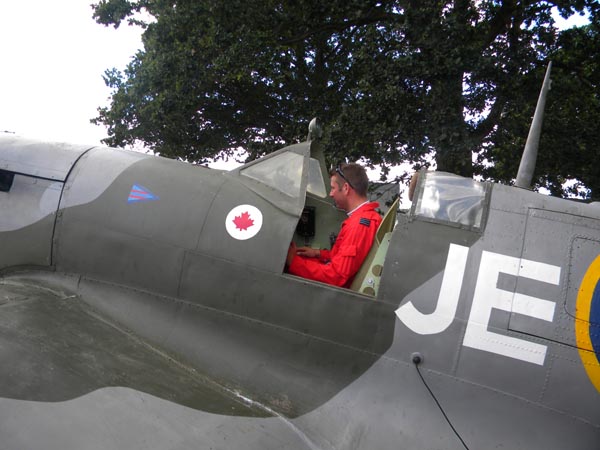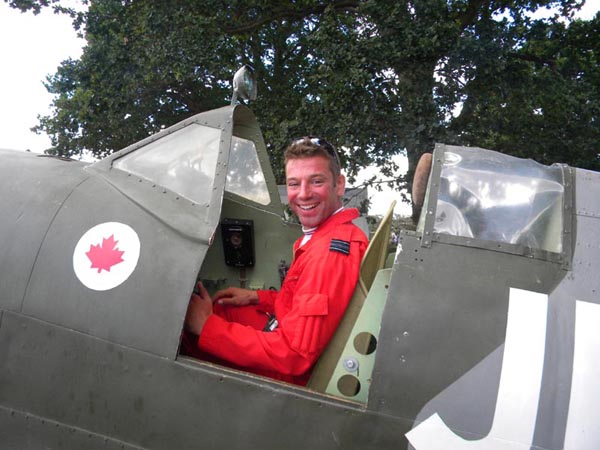 Petty Officer James Lance Hatcher served with the FAA from 17th March 1940 to October 15th 1945, this amazing Pilot was launched by catapult from an armed merchantman served aboard HMS Courageous and HMS Illustrious, flying various FAA aircraft including the Swordfish and Seafire. Landing on the heaving deck of a carrier in took considerable skill and nerve.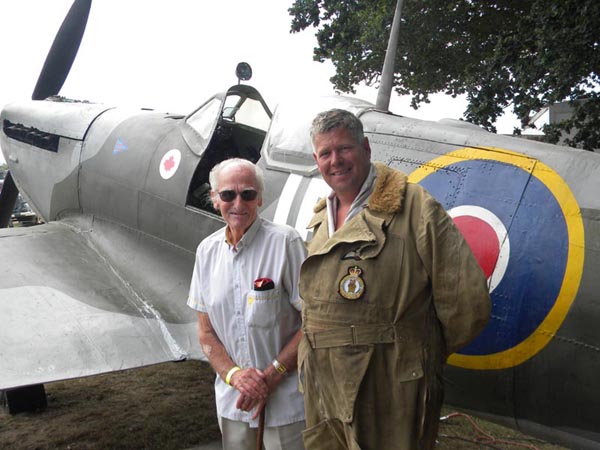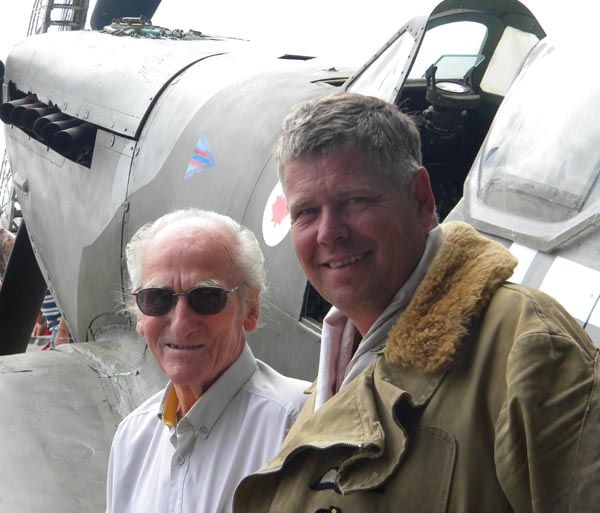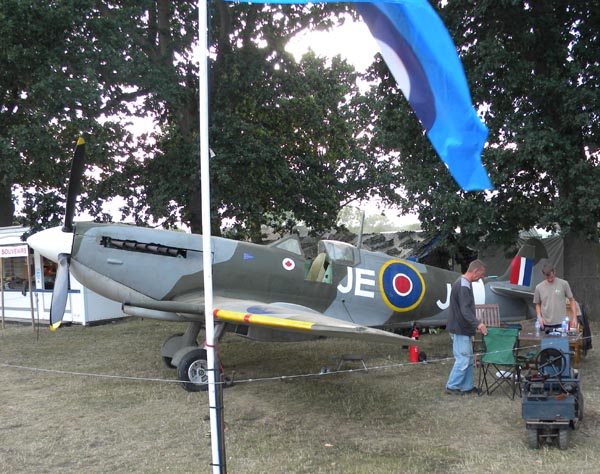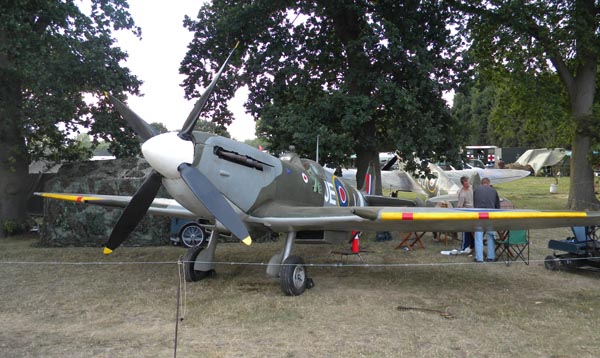 EN398 and the 402 Squadron Mess behind the left wing.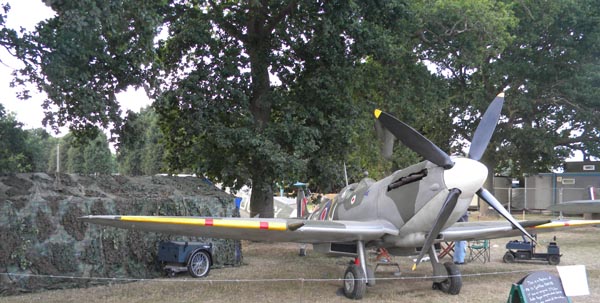 Replica Hurricane belonging to Rex the War and Peace Host.