Mosquito Recovery 04/08/07 page 1
We will remember them.

This is a record of the recovery of Mosquito KB224 from 1655 Mosquito Training Unit
This Mosquito was one of 200 Mk XX Mosquitoes delivered between March and July 1944 by DH Canada, Downsview.
Serial KB224 from 1655 Mosquito Training Unit. 'Control lost in turbulence; bunted and wing detached, Lebbitts Wood, Salop, 19.8.44.' Actually Leebotwood
The crew were recovered from the scene in 1944
The team intend to erect a permanent memorial at the site.
This site was first excavated 20 years ago by another group who managed to recover an engine and other pieces unknown.
The Twist
At the bottom of the hole a cylindrical shape suddenly appeared. There was a bombing range close to the sight of the Mosquito crash and by a quirk of fate the Mosquito came down right on top of a 500Lb unexploded bomb. This bomb did not belong to the aircraft recovered as the records show it was empty at the time of the crash. The dig was immediately suspended by the dig supervisor Gareth, we all retreated and the authorities were called. The MOD and Police reacted quickly to secure the area and the bomb was exploded in situ. The safe disposal of this Bomb could possibly have saved the farmer from being blown up, we will never know . Its a credit to Gareth and the team of the care taken when excavating the site that the bomb was not set off.
The Bomb appears, at this point the dig was suspended and we all retreated to a safe distance.
Please remember these picture's are original and subject to copyright. If you wish to use them contact me and I will seek the permission of the team.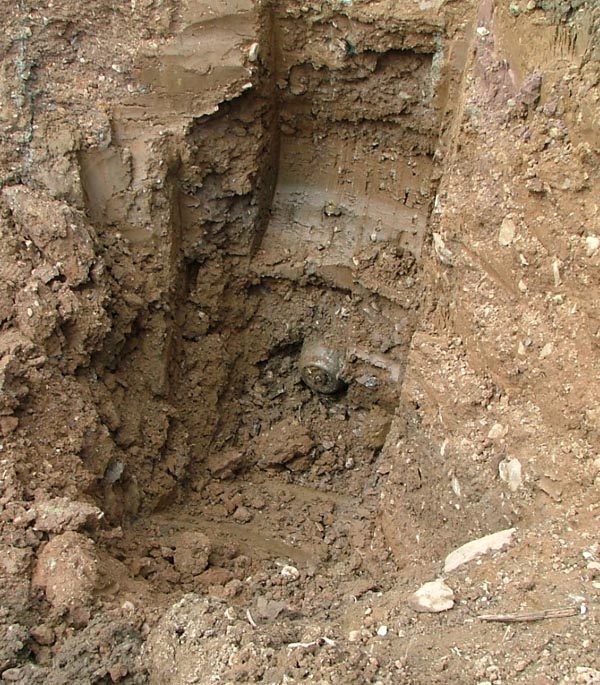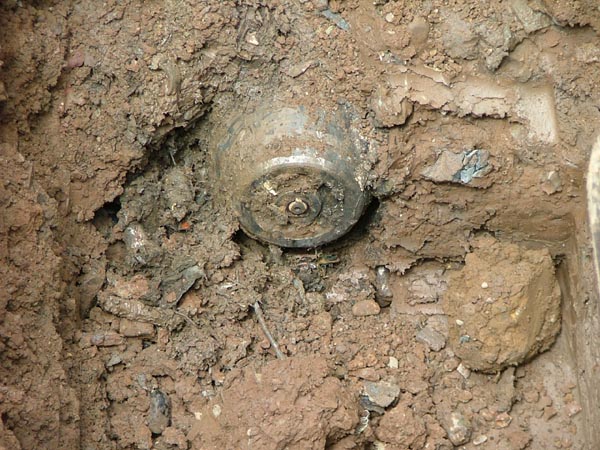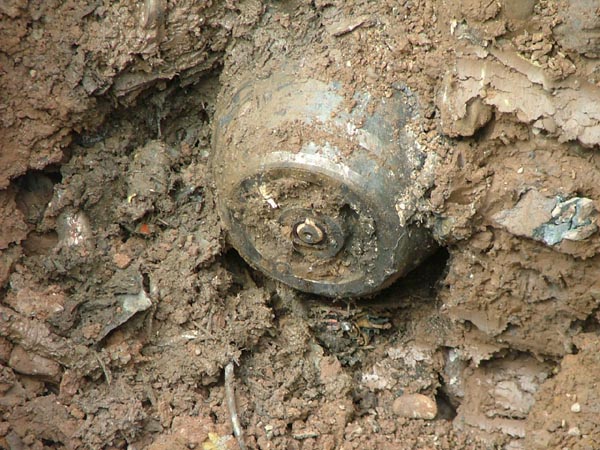 The Police and bomb disposal arrive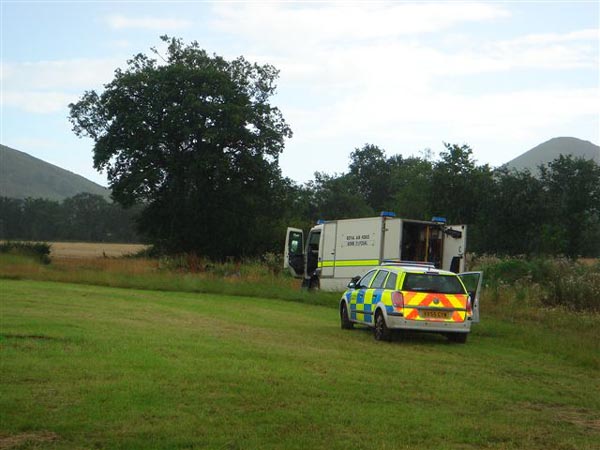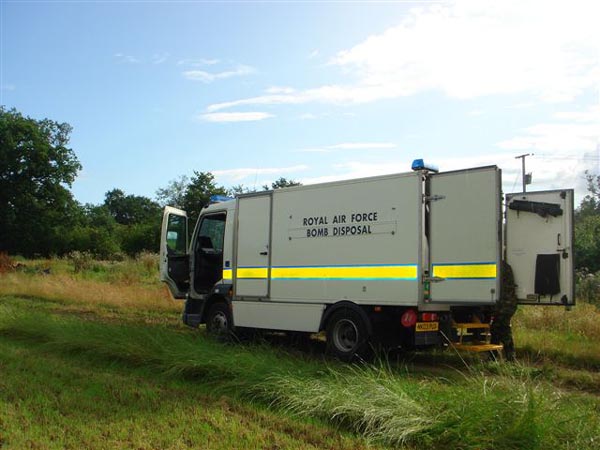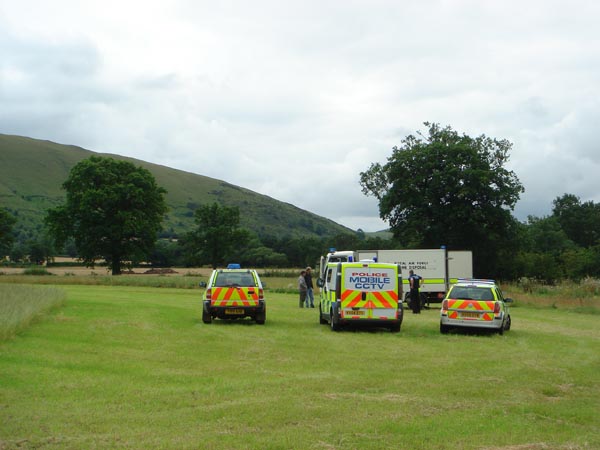 RAF Bomb disposal experts Brave men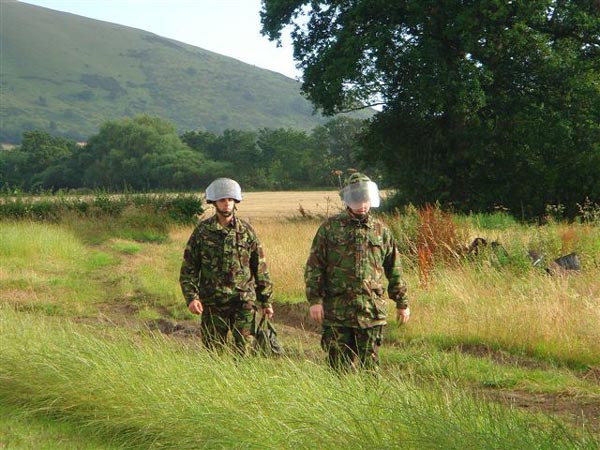 The bomb was excavated further by the MOD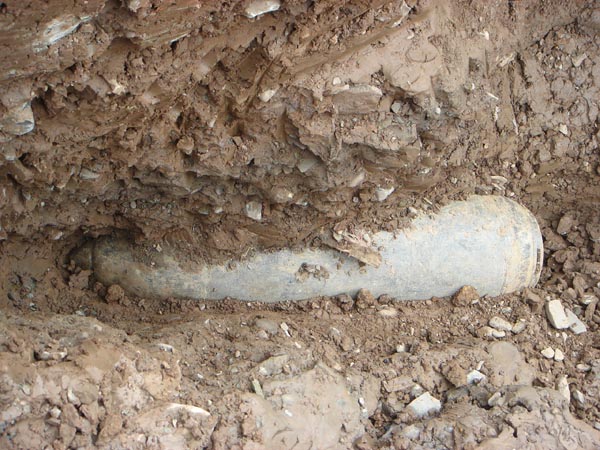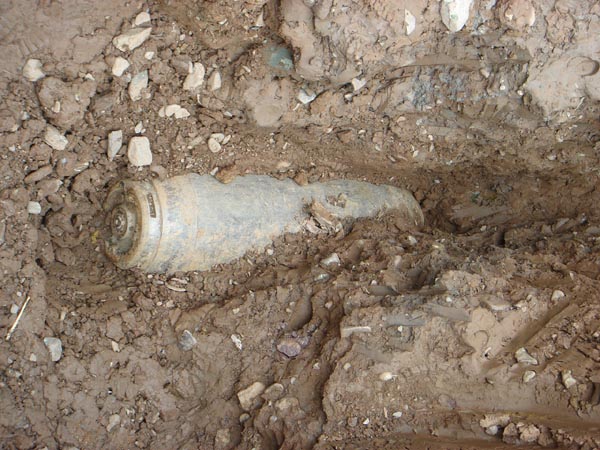 EXPLOSION The Bomb is safely detonated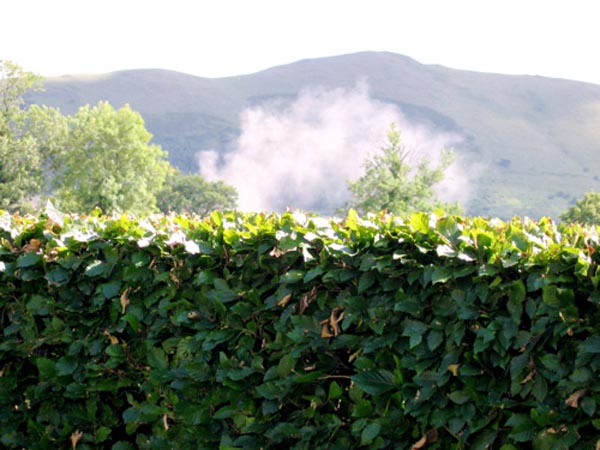 Having heard about my Mosquito project the team has kindly located three more Mosquito crash sites and are currently applying for licence to dig them. The wreckage will be used to help make the Spitfire Spares Mosquito as original as possible and create a unique display in our unit . I cannot thank them enough.