Royal Naval Historic Flight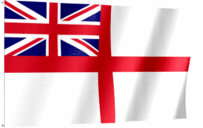 This Website supports the Royal Naval Historic flight. 100% of Any funds raised on this page go straight to the Royal Naval Historic Flight. Spitfire Spares takes no commission or profit. There are some quality items on this page with superb provenance. Any sales will help to keep the aircraft of the RNAF in the air.
Info Under supplied by Bob Buck a Member of the RNAF
These are original pieces taken from Swordfish being restored .
I have provided copies of original part lists as well as photos of replacement parts in the new sections now awaiting fitting together (taken by me at Brough last September).
The signatures are really special....all being of WWII FAA Aircrew, mainly TAGS (Telegraphist Air Gunner) obtained by me last year....pictures to show. Of these, that of Les Sayer is the most interesting, he was in the back of the first strike on Bismarck (825 Sqn from Victorious on 25 May 1941). They hit, but only ruptured a fuel Tank.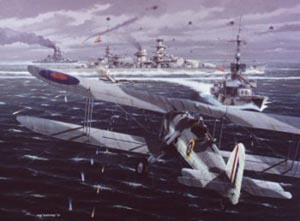 The other 'big' sig. is that of John Moffatt....the pilot from 820 Sqn (off Ark Royal the next day) who is credited with the rudder strike that was to mark the end of Bismarck. John flew down to see us in his own plane (!!!!!!)last year (Perth to Sherburn - where the Swordfish was built!!!)...I have included photos of John on that day. His a/c is registered G-ARK ; How cool is that ? Final twist in the story.....NF389 was one of the 2 a/c in the 1960 movie 'Sink the Bismarck'.
If you want to purchase any of the following items contact Bob
John Moffat signing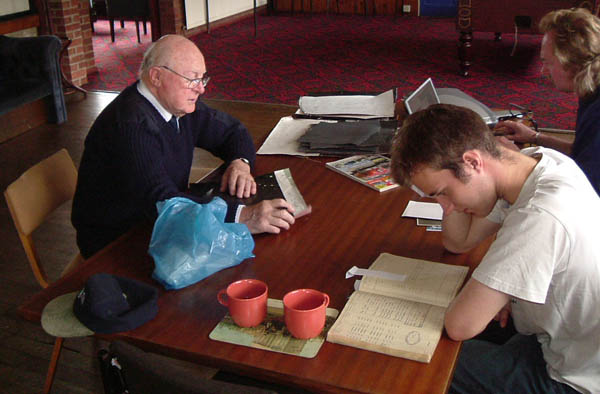 Les Sayer Signing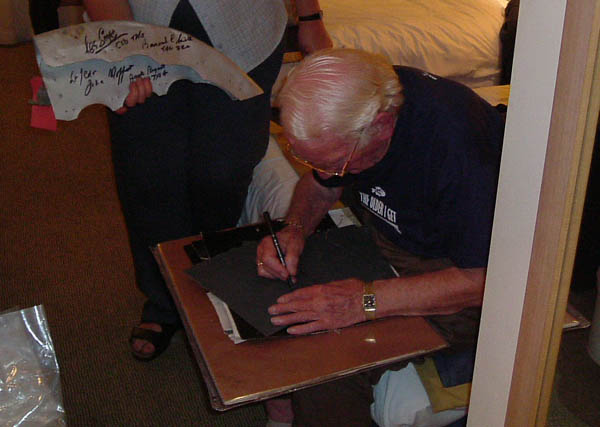 Rudder frames signed £160 each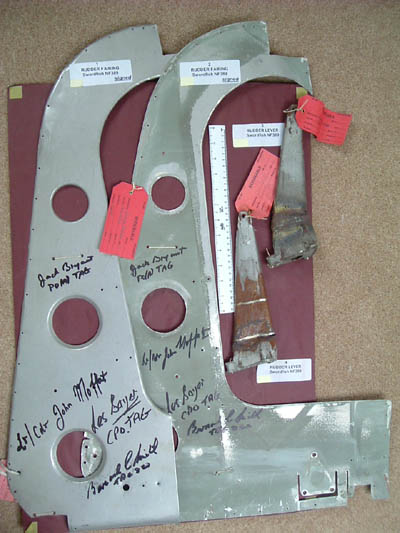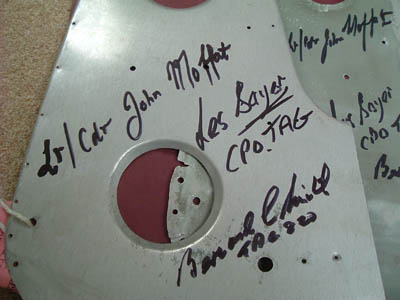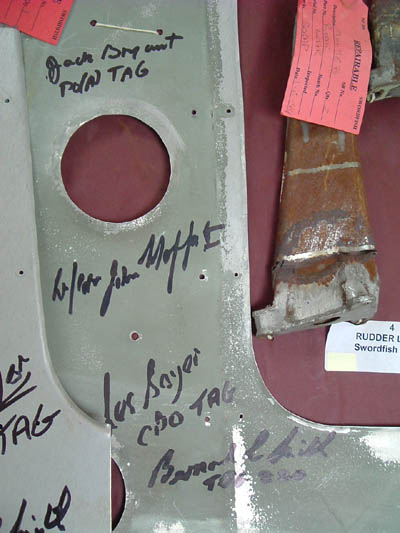 Click on the pictures to enlarge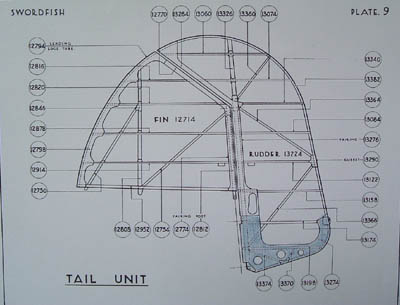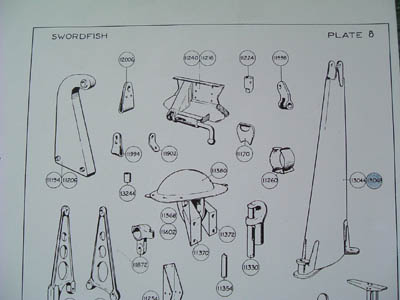 Top Frames signed £200 each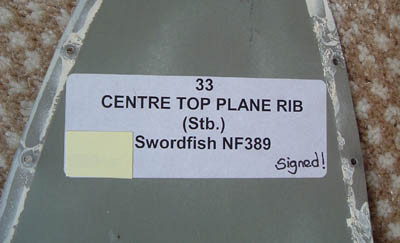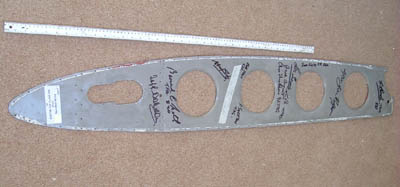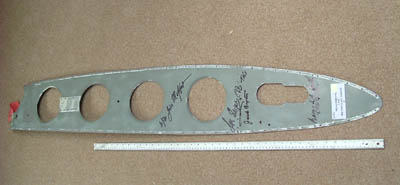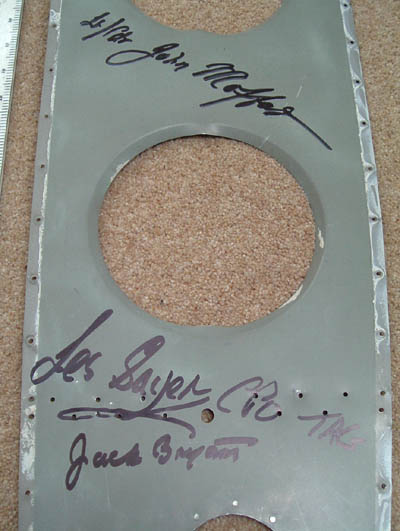 De-Icer tank £120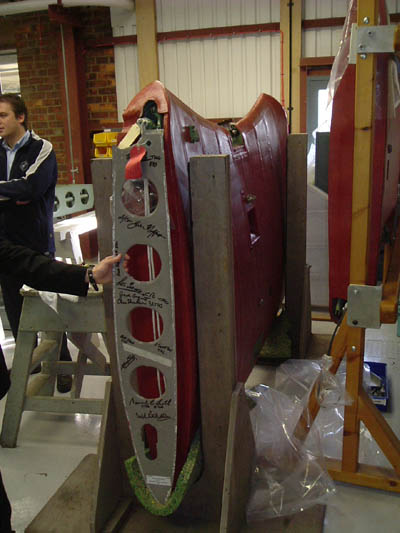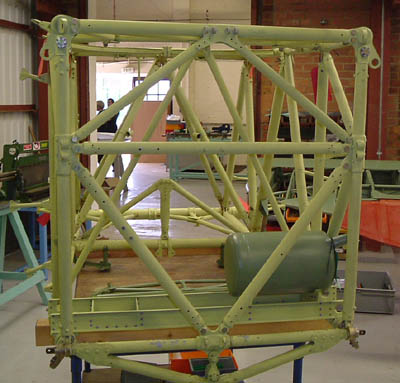 Unknown Con Rod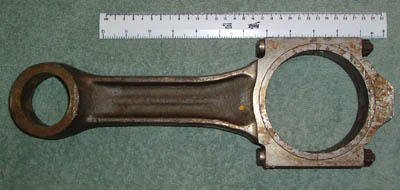 Rudder Levers £20 each
Falklands Patches (Argentinean) £10 each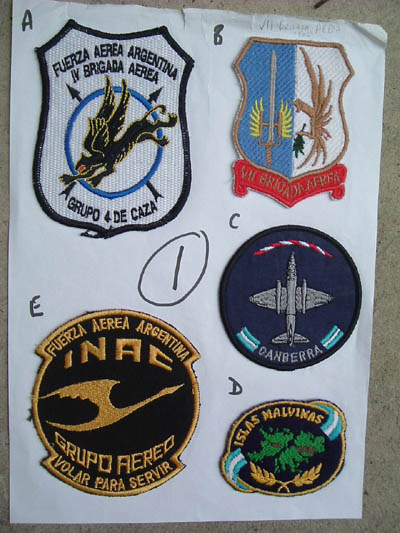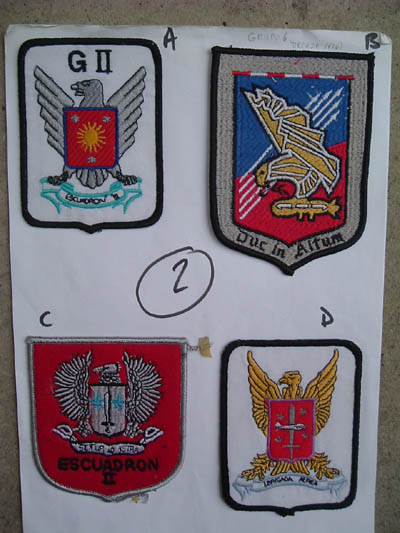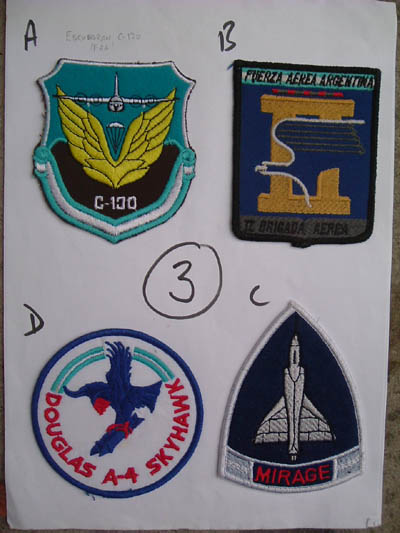 Buccaneer refuelling Probe