Miles Master Throttle (pg4 cont)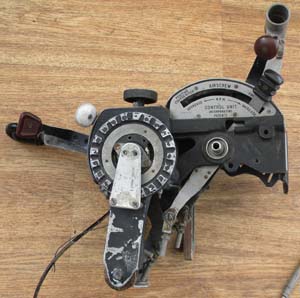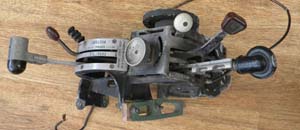 This is a superb complete fully functional throttle box from a Miles Master seen in situ under.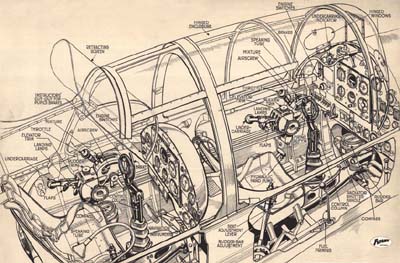 In January 1939 large extensions to the Miles factory were completed and opened by the Secretary of State for Air. These were necessary to cope with a large contract for the Master I high-speed advanced training monoplane: a two-seater powered by a 536kW Rolls-Royce Kestrel 30 engine. Nine hundred were built.
Soon after the outbreak of World War II, the prototype Master II flew for the first time. It was based on the Master I but powered by a 648kW Bristol Mercury XX radial engine. Production amounted to approximately 1,800 aircraft, a number of which were sent to South Africa. Master IIs were also acquired by the air forces of Egypt, Portugal and Turkey. One Master II was used in connection with rocket experiments.

The Master III was a further development of the Master series, powered by a 615kW Pratt & Whitney R-1535-SB4G Wasp Junior radial engine. A total of 602 was built. Maximum level speed was 372km/h. It went through a number of variants according to engine availability and was even modified as an emergency fighter during the Battle of Britain.
£1200