1 2 3 4 5 6 7 8 9 10 11 12 13 14 15 16 17

The Nanton Lancaster Society Air Museum
17th Street & 21st Avenue
NANTON, ALBERTA, Canada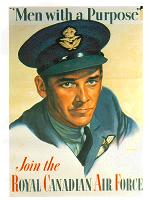 This page is dedicated to all the Canadian Aircrew of the great aerial conflict of WWII. Click to hear Dambuster theme just minimise to continue browsing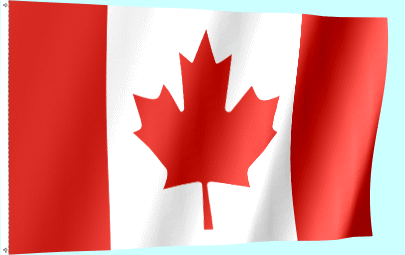 The Nanton Lancaster Society was formed in 1986 in response to the Town of Nanton's request that a group be formed to "take care of" the town-owned Lancaster Bomber. The Society determined that a museum should be built with the goals of honoring those who served in Bomber Command and the British Commonwealth Air Training Plan during World War II.
This Lancaster is dedicated to S/L Ian Bazalgette. VC, the only Albertan to be awarded the Victoria Cross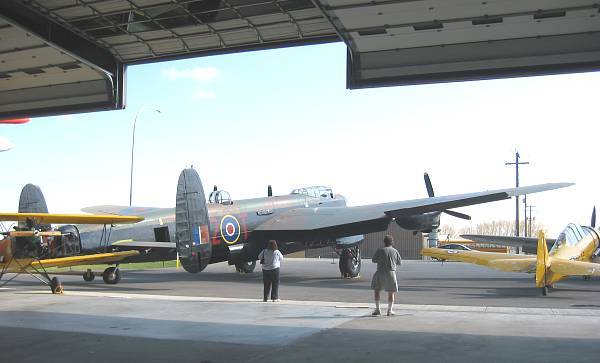 The initial facility was constructed in 1991 and has been expanded twice. Our collection now includes fourteen aircraft, most of which are displayed in our 19,200 square foot hangar. The majority of our additional 7,000 square feet is used for the display of related artifacts, artwork, and interpretive information. A library and archives, restoration shop, parts storage area, and office complete the facility.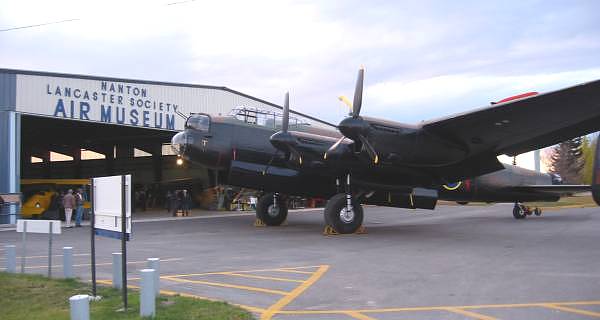 The acquisition of aircraft and other artifacts, primarily through private donations, has provided the Society with an impressive collection of displays. Bomber Command aircraft are represented by the Lancaster and a Bolingbroke which is being restored as a Blenheim IV bomber. BCATP aircraft such as the Fleet Fawn, Tiger Moth, Cornell, Anson, Yale, Harvard, and Expeditor provide our visitors with an excellent understanding of the training effort. On outside display, a T-33 and CF-100 serve as "Gate Guardians." The Society attempts to connect people to the artifacts as much as possible. Our Lancaster has been dedicated to S/L Ian Bazalgette VC, the only Albertan to be awarded the Victoria Cross during WW II.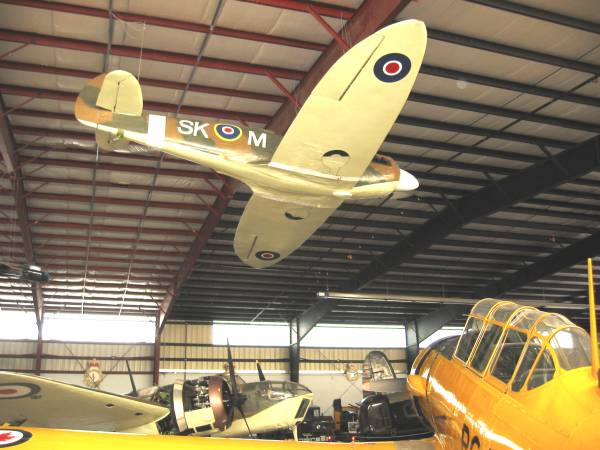 The bombing offensive carried out by Britain, Canada, and other Commonwealth countries during the Second World War has been described as the most grueling and continuous operation of war ever waged. The first Canadian to be killed was Sgt. Albert S. Prince, the pilot of a twin-engine Blenheim that was shot down while attacking a battleship the day after war was declared. Almost six years later, F/Sgt. William Holowaty was killed while aboard a Lancaster returning to Canada. Throughout these six long years, Canadians played a critical role in this huge effort that made a significant contribution to victory.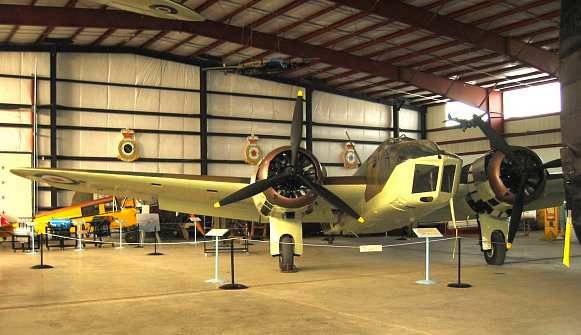 The Nanton Lancaster Air Museum is the only facility in Canada whose primary goal is to honor those who served with Bomber Command. To this end, the museum had created a Memorial that lists the name of every Canadian who was killed while serving with Bomber Command. The Memorial, with the 10,643 engraved names, was dedicated by Canada's Minister of National Defense on August 20, 2005.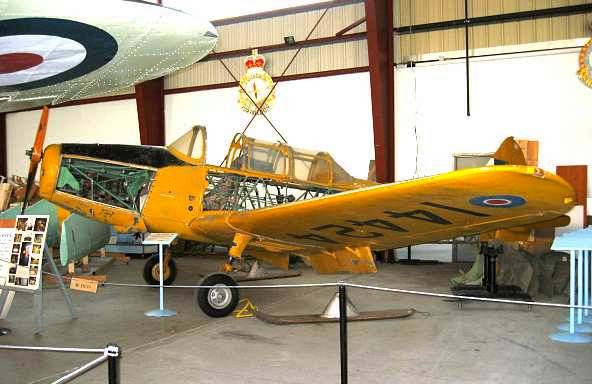 The aircraft in our collection cannot be displayed within our existing facility. Additional space is required to display three aircraft that pertain directly to our goals. Two of these are currently under restoration by our volunteers. As well, additional space is required for the display of small artifacts, interpretive information, and aviation art. For these reasons it is anticipated that an 11,200 square foot expansion project will be underway during the fall of 2006.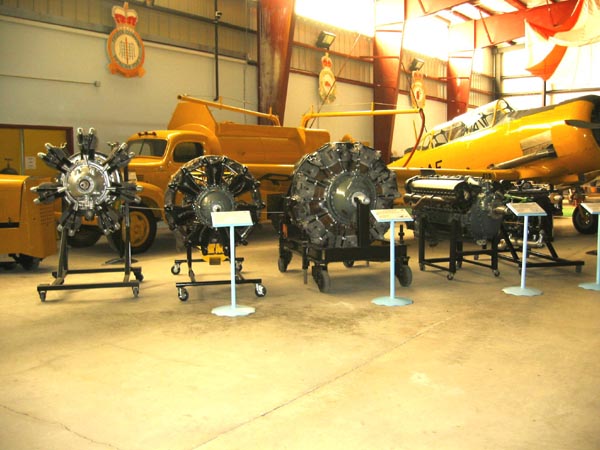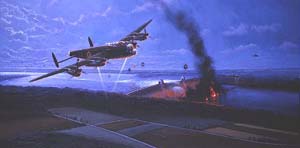 Supplied by Spitfirespares a 4/5 Scale replica of the famous upkeep bouncing bomb is on display in Nanton.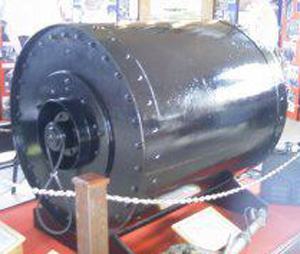 More exhibits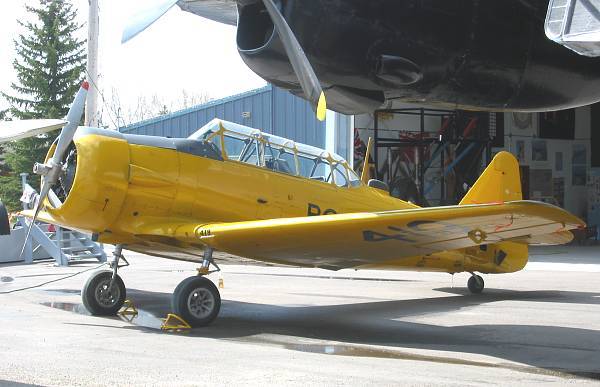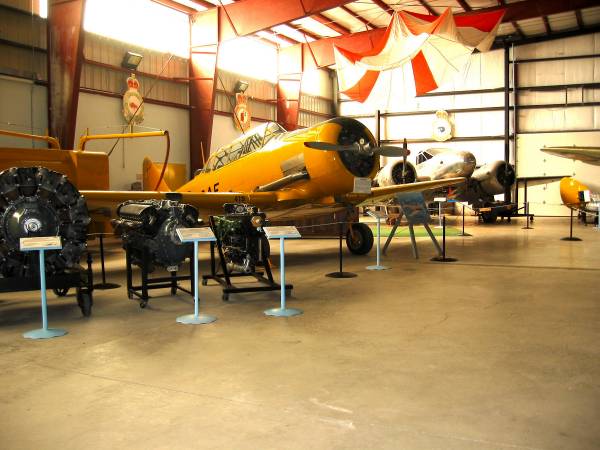 Please give this Museum your full support.
Visit their Website here www.lancastermuseum.ca.