Welcome To
The Battle of Britain living History Show
Updated 16th June 2011 pg 1 2 3
The first annual Show was held on the
The 11th and 12th of June 2011
Next to Taunton Rugby Club Taunton Somerset 3 minutes from Taunton Junc 25 of the M5. Hyde Park
Hyde Lane, Bathpool, Taunton TA2 8BU
A huge thank you to all those who attended and helped organise, making it a great show despite the weather and the fact we had to cancel on Sunday. Next years show will be bigger and better I already have allot of ideas so keep an eye on the site for updates. You can go on my mailing list by clicking on this link
Check out the great new re-enactment Southwest forum and read reviews of the show link
Members of
WWII Re-Enactment Southwest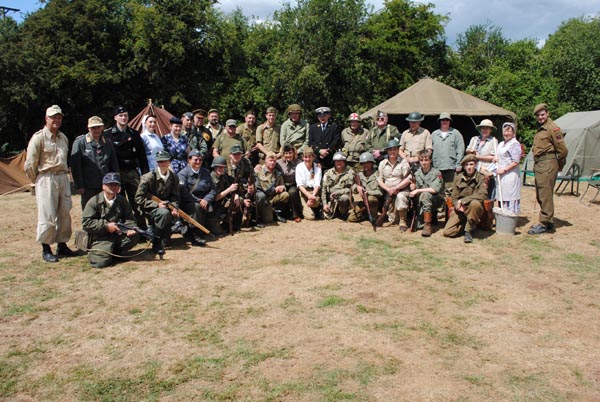 Bill Green
A Battle of Britain Hurricane Pilot attended the show
Our Hurricane is painted in the colours and markings of Bill's Battle of Britain Hurricane.
Please click here to read the letter we had from Bill after the show
Read about Bill on page 3
Flt Lt Keith Lawrence DFC
also attended the show. Read about Keith here.
The 2012 event
The show site will be open to re enactors and traders for nine days in 2012 The public will have access on Saturday and Sunday
With a greatly improved arena including demolished buildings tank troops and minefield with a truly explosive pyro display, expanding on the innovations introduced at the first show. All pryos will be electrically operated, we will also be buying blank ammo in quantity for use by re enactors so if you are attending please forward your requirements to this link so I can coordinate supplies.
Pictures from the 2011 event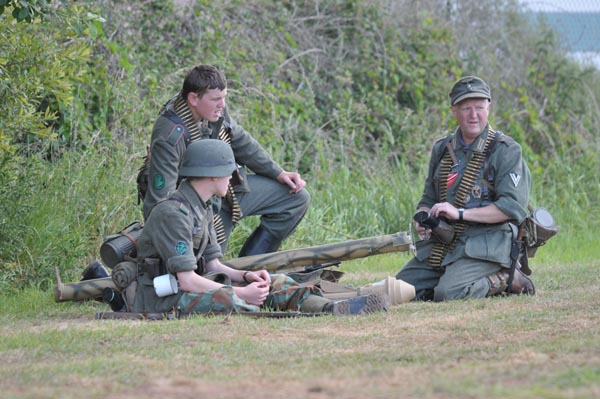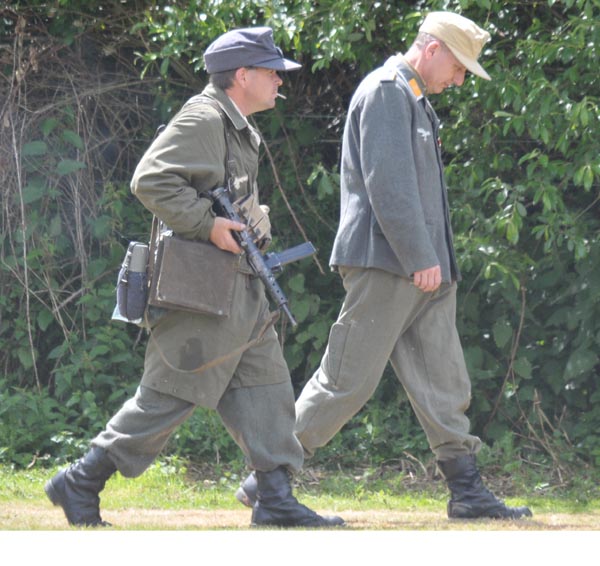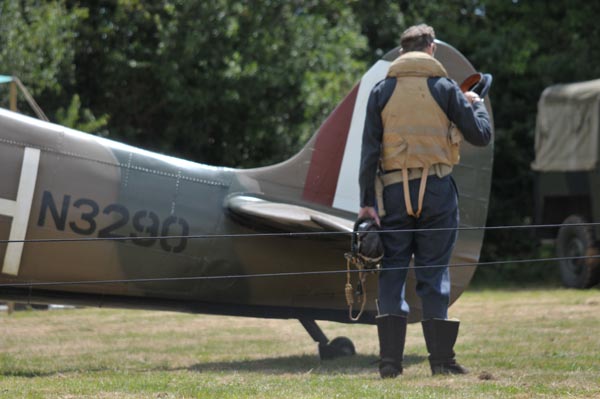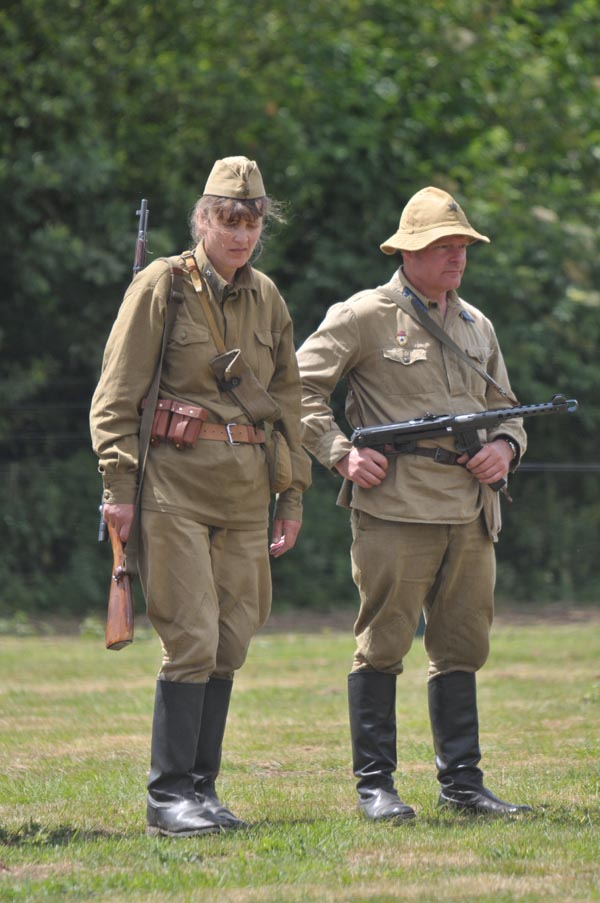 More pictures here link
All re enactors, displays and military vehicle owners free entry to show, camping and evening party.
Information for groups attending click here
Printable application forms are now available
click here
Posters and flyers now available you can print from this link or alternatively request some by post click link for post please remember to send your address.
Lastly we hope you enjoy www.SpitfireSpares.com and look forward to hearing from you.
Graham Adlam
Spitfires Spares
Site owner
England