Information for groups attending
The Battle of Britain living History show 2011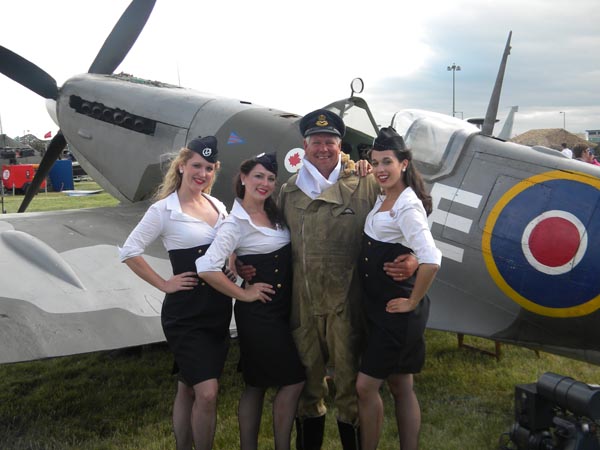 Printable application forms now available
in PDF
Re enactors link
Trade stands link
Military Vehicles link
and word
Re enactors link
Trade stands link
Military Vehicles link
Updated 3rd May 2011
Thank you for visiting the Battle of Britain living history show webpage, firstly let me assure you our aim is to put on a well organised friendly show with the emphasis given to the enjoyment and satisfaction of the attending re-enacting groups. I have displayed my Spitfire at many of the major and minor events over the last two years and I hope I have come away with the good points from them all. I know it pays to look after the re-enactors requirements as well as possible.
Although subject to improvements I intend to have two camps at each end of the arena one Axis and one Allied, each group will be able to camp with their set up and equipment, fires will be allowed. Each group will be allocated plenty of space. There will be full access to the arena from each group. Each group or groups will be allocated a time slot for access to the arena in turn as required. You can use the arena space to drive and display your vehicles and equipment. Engage in minor skirmishes as arranged by yourselves with other groups present, carry out drill or whatever is appropriate for your group or display.
There will one Battle each day controlled and organised by a top Pyro and re-enacting expert, full briefings will be given well in advance to participating units. The Battle in line with the shows theme will involve at least on Spitfire firing its 20mm cannons. I will not give away the full scenario but it will unique, hard hitting and spectacular which will hopefully instil a sense of respect with the members of the public for what the brave Soldiers, Airmen and Sailors sacrificed . If you want to take some part in the Battle it may be possible but you must apply well in advance as we are refining plans now and everything has to be approved by the Pyro expert.
There will be an aircraft construction gang preparing the grass strip with an old working steam roller and the three fighters of the RAF will be incorporated into the allied camp. I am hopeful I may get some Axis aircraft to join their camp, or possibly a VI. There may also be additions to the RAF fleet.
I also want to welcome particularly Home guard and units depicting WWI, the WW I re-enactors will get their own area to re-create trenches and set up their displays. I am hoping a WW I Bi Plane Fighter will be on site.
We have a fantastic party planned for Saturday night with a great line up and 1940s theme. We are using the facilities of the local Rugby club for the party only 200 yards from site. Professional badged Security men will protect the site during the party. Rest assured it is a very secure site with only two accessible entrances by foot or vehicle.
We will provide plenty of toilets and there will be stand pipes on site for water.
Bill Green a
Battle of Britain Hurricane Pilot
will be attending the show and will be available to sign your items for a small charge which be donated to a charity of his choice. Please be aware that bill is 92 years old and so signing times may be limited.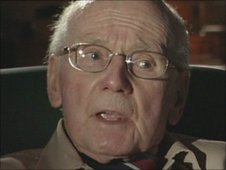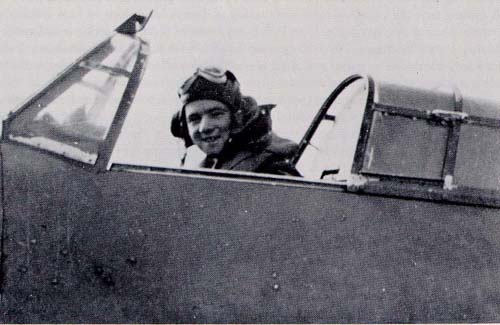 Read about Bill here link
Gp Cpt Billy Drake DSO, DFC*, DFC (US)
Joined the RAF in 1936 and was posted to No 1 Sqn in 1937 flying Furies. In 1939 he went to France with No1 Sqn as part of the AASF flying Hurricane's. In France on Apr 20 1940 he shot down a Bf 109 and possibly another, on May 10 a He 111 and on May 13 he shot down a Do 17 and probably another. He was then jumped by Me 110's and shot down. He baled out wounded and was taken to a French hospital and then back to the UK.
After a period on instructor duties he was posted to 213 Sqn at Tangmere on Oct 2 1940. Three weeks later he was posted to 421 Flt (Later 91 Sqn)at Hawkinge as a Flt Cdr.
In 1941 he was posted to East Africa to command 128 Sqn flying Hurricanes. In Apr 1942 he was posted command 112 Sqn flying Kittyhawks in the Western Desert.
Promoted to Wg Cdr he was posted to Cairo. In June 1943 he began his third operational tour as Wing Leader of a Spitfire Wing based on Malta for the invasion of Sicily. In Nov 1943 he was posted back to the UK where he led 20 Wing on Typhoons for six months.
Drake finished the was with a score of 24 1/2 and 9 probable, he also destroyed 13 on the ground with 3 more probable.
Flt Lt Keith Lawrence DFC
Born in New Zealand on Nov 25 1939.
After gaining a Short Service Commission in the RAF he left New Zealand on Feb 1 1939. After Training he was posted to 234 Sqn at Leconfield on Nov 6 1939. The Sqn then had Blenheim's but began to receive Spitfires in March 1940. Lawrence shared in the destruction of a Ju 88 on July 8 1940, the Sqn's first victory. On July 12 he damaged a Ju88, on Aug 24 he damaged a Bf 110. On Sep 7 claimed a Bf 109 destroyed and damaged a Do 17. On Sep 9 Lawrence was posted to 603 Sqn at Hornchurch and on the 15 claimed a Bf 109 destroyed and two more damaged. On Oct 8 1940 he was posted to 421 Flt (with Billy Drake) then forming at Hawkinge. On Nov 23 he damaged a Bf 110. On Nov 26 he was shot down over the channel by Bf 109's and baled out. He was picked up by a Mine Sweeper and taken to Ramsgate where he was admitted to Hospital.


Trade stands will not be mixed with the living history displays to try and create as an accurate atmosphere as possible to the 1940s.
More will be added to this page as plans develop and be sure to get in touch with your, requests for further information, intentions to attend and requirements.
updated 14th April 2011
The West of England military vehicle driving competition taking place at the Battle of Britain living history show.
This competition is a time trial around a carefully designed obstacle coarse in the arena. Its not about speed its about driving skills. There will different classes to accommodate different vehicles from Jeeps to tracked vehicles to be anounced. There will be CASH prices for the top three winners in each class. With a special prize for champion of show. The heats will be on Saturday with the finals and presentations on Sunday.
Our coarse will involve you completing a mission. On leaving our simulated landing craft you will be expected to navigate your way around the coarse incurring as few penalty time points as possible. Obstacles will be based on Wartime scenarios and will test your driving skills to the max. Of coarse we will not include anything that could potentially damage your vehicle. Each class will be briefed and walked through the coarse at the start of the day. Spaces may be limited and are open to all military vehicles to date so please apply now. click here Notes can be found on the vehicle application forms available for download on page 1.
A limited supply of FREE firewood will be provided.
The Battles
There will be one Battle each day and will involve an airfield invasion scenario groups wishing to participate should contact me ASAP I will contribute to ammo and small piro costs.
ring Graham on 07540530645 or email
Thank you Graham Adlam