Mission target: Berlin
Lancaster: T for Tommy
No.625 Squadron
R.A.F. Kelsteen.
Nr. South Lincs.
Took off: 27/27th Nov. 1943 approximately 17.22 hours should return 01.30
F/O Mc.Scorley
F/O Jack Donald Lynch, bomb aimer (Canadian)
Sgt. Brien Liell Gooding, flight engineer (22)
F/O George F.R. Green, navigator
Sgt. Eric Lewis Foulkes (20) radio operator
Sgt. Nelson Bolt mid upper gunner (still missing)
P/O Peter Reginald Paice tailgunner
Shot down by a Me.110 nightfighter, pilot: Uffz. Amsberg above Eerbeek and crashed on the estate Varenna about 300 m from the Arnhemse weg (road).
After the war 6 crewmembers where indentified and sadly enough mid upper gunner Sgt. Nelson Bolt was never found and is still missing. No remains or traces found at the crash site.
They had a mascot a little black dog named Darkie and very attached to the little dog. They were convinced that if they were shot down he would run away, It sounds strange but, in the afternoon of the 26th November 1943 the dog was until the very last moment with the crew. After they took off Darkie is never seen since.
One of the attachments is a Dutch police report written on 26 Nov. 1943 around 23.10 (L.Davidson)
It says:
He was told by telephone that there was a crash reported near "De Woeste Hoeve" (monument with the cross) from a burning aircraft. He immediately went to the site and noticed that the location was Varrena estate belonging to Mr. Delcourt van Krimpen situated Arnhemseweg-Woeste Hoeveweg and there lies a burning aircraft.
After a investigation he concluded that the aircraft was a British bomber fiercely burnt and also the crew.
The site was closed down by the Germans from the Hermann Goring Division with the barracks nearby Hoenderloo
No collateral damage was done and no civilians where injured.
A copy of the Police report link
A moving letter from the Wing Commander Preston of 625 Squadron to the Mother of FO Rob Mc Sorley
The little dog they adopted for their mascot, often accompanied them on test flights over England, making about 150 flight hours in the process.
When they took off for a bombing mission, she would wait for them to return, sitting by the door of the briefing room.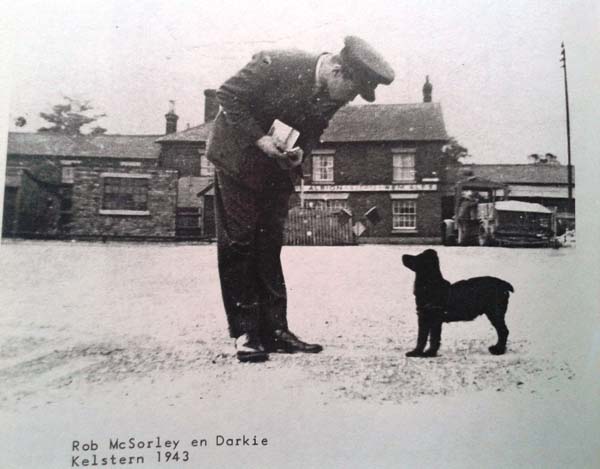 Pictures of George Green the navigator on T for Tommy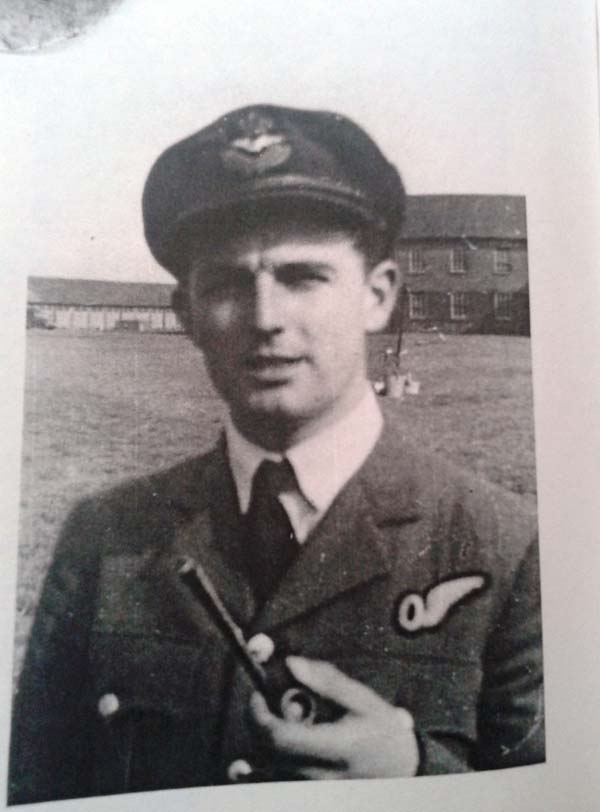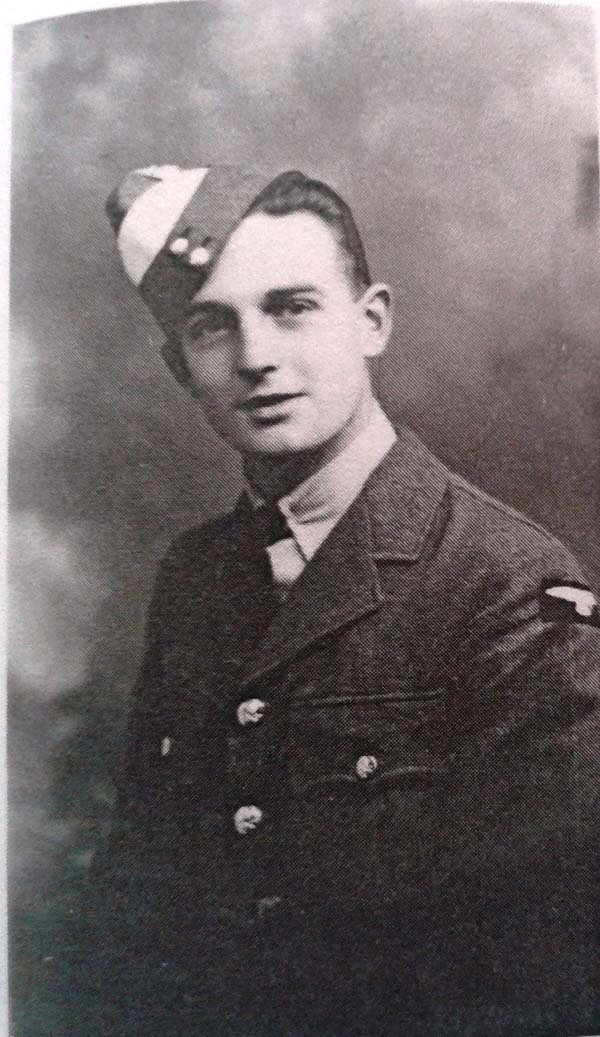 A Picture of T for Tommy from 625 Squadron, this crew is unidentified and a different crew to the one flying her when she was shot down.